North Korea Mass Games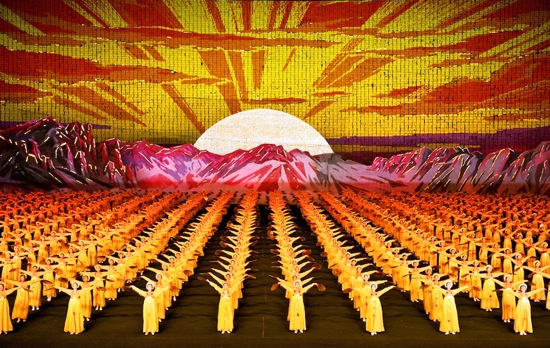 Head over to designboom for a great story and photo essay about the human billboard paintings at the North Korean Mass Games.
Believe it or not, I actually had flights to North Korea to see the Mass Games this past September– but the whole trip was cancelled for 'unknown' reasons. I'm looking forward to trying again for my night in Pyongyang next year. It looks a-mazing.
Go check out more photos (and videos) here.