Dave White's Natural Selection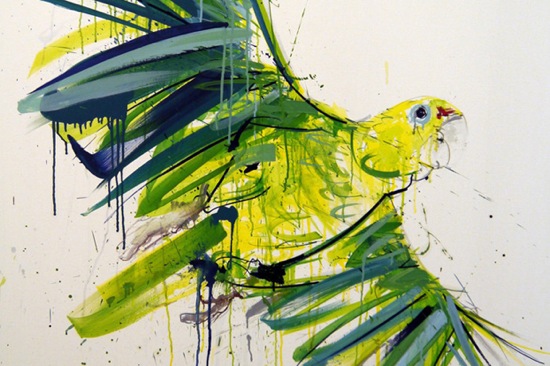 My friend Dave White is at it again– this time with a new exhibition (and his largest to date) entitled "Natural Selection" presented by London's The Hospital Club Gallery and artrepublic.
The show will shine a spotlight on a number of threatened animal species and consist of an array of oil paintings, limited edition prints and works on paper.
Additionally, in celebration of the upcoming exhibition, White and Talenthouse are extending an opportunity to animators, inviting submissions of showreels and short films inspired by the Amazonian Parrot, with the winning animator set to collaborate with White on a brand new piece to be featured in the London show. Those interested can find further info and enter here. "Natural Selection" is set to open on June 22 and run through July 7.
The Hospital Club Gallery
Dave White "Natural Selection"
June 22-July 7, 2012
24 Endell St.
London WC2H 9HQ