Cocoa Island: Maldives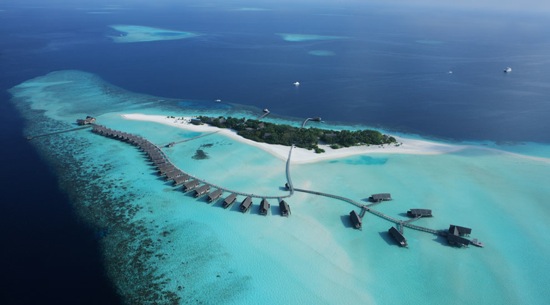 The COMO Hotels and Resorts are quickly becoming one of my favorite hospitality groups around the world. After several great stays at The Halkin in London, I knew it was time to see how the resorts side of their business looked with a visit to the famed Cocoa Island in the Maldives.
The island (known locally as Makunufushi) is tucked around the southern part of Malé's coral atolls– a quick 40-minute speedboat transfer from Malé's international airport. On our visit to the island we had some inclement weather which made the transfer rather exciting!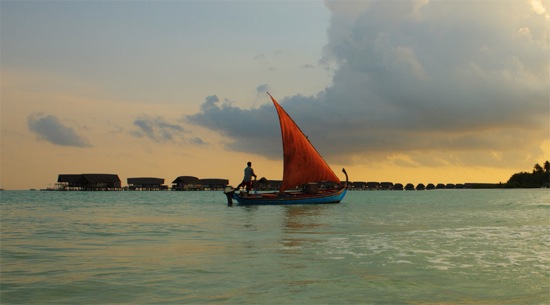 It's hard not to get excited by the photographs of the island. When you arrive it's as if you're showing up to your own private island in paradise. There are only 33 suites and villas sprinkled and spidered across the water giving you total privacy– nearly all of them are fashioned to look like Dhoni's (Maldives style fishing boats).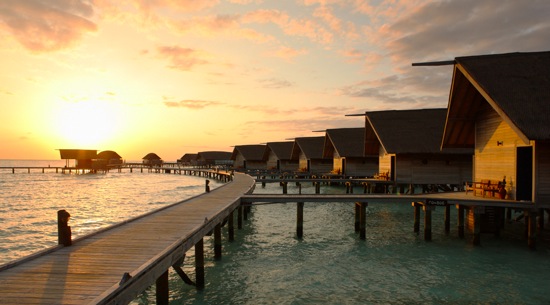 The water underneath these villas at times was less than a foot deep. It was a great place to see rays and my favorite little reef sharks. They looked almost animatronic the way they swam around the shallow waters.  I kept wondering if one of them had frickin' laser beams attached to their heads.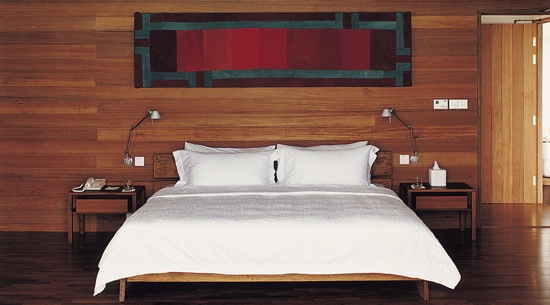 The design inside the villa was simple, chic, and totally comfortable. From the moment we arrived it felt like we were right at home. The resort allows you to have every meal inside the living room of your villa if you wish (looking out over the water), or at a small restaurant on the edge of the island. No request was too much for Cocoa Island–they were baking us gluten free bread daily, and accommodating to everything we could imagine needing on our trip.  The quality of the food on the island wins my highest praises.  Nothing was short of absolutely delicious.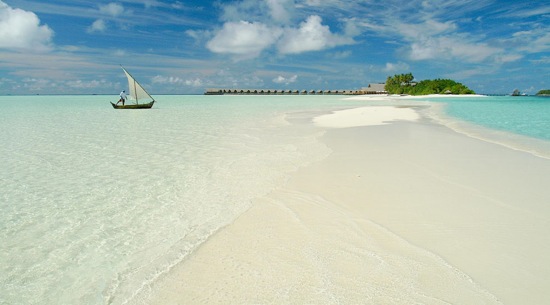 The beauty and serenity of the beaches were just amazing. Sandbars stretched hundreds of yards in several directions making for great strolls around with occasional dips into the bathtub like ocean, and snorkeling galore.
It was on Cocoa island I received my first Scuba Certification from a fantastic instructor named Takashi. We spent a good 30 minutes one afternoon following a sea turtle around the reefs of the island at only 10 meters. A moment I'll never forget. I'm truly spoiled now!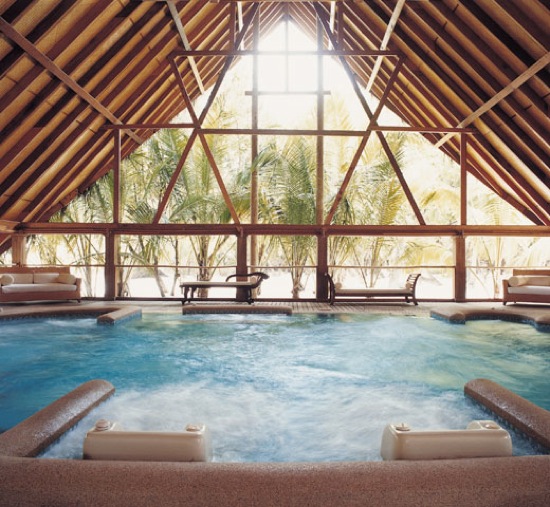 Last but not least, the spa can not be missed. Oh yes, the spa. COMO Shambhala knows exactly what they're doing in this arena. The Ayurvedic style treatments and therapies were absolutely heavenly– as was a visit to their beautiful hydrotherapy pool before a treatment (and for a cool dip after a hot day in the sun).
If you're considering a trip to The Maldives, I highly recommend putting Cocoa Island on your list. Heavenly.  I can't wait to go back!