Yoshii Restaurant: Sydney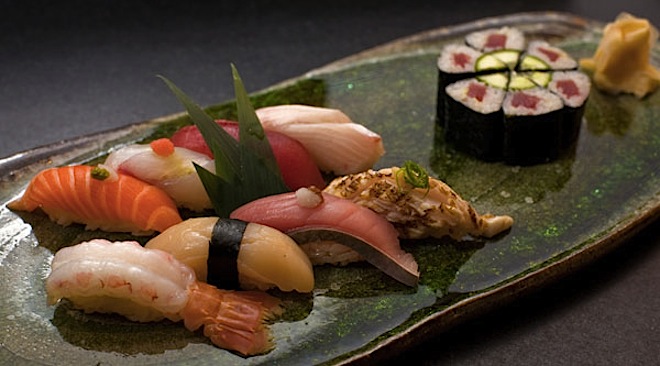 Wandering around Sydney on my second night here, I found what turned out to be the gem of all gems– a small sushi restaurant in The Rocks area of town called Yoshii. No a la carte, just three different prix fixe menus to choose from.
I chose the Sashimi and Sushi course, which started with a small appetizer, and then a delightful array of beautiful fresh sashimi, and then sushi. The tuna, salmon (Tasmanian I assume) and unagi melted in my mouth. As good as any I've ever tasted. Between the sashimi and sushi courses I was given a lemon grass champagne sorbet to cleanse my pallet. A fantastic idea!
Next time I definitely need to try the long Yoshii Course menu though– with kitchen dish highlights like a seafood crepe filled with whiting and crystal bay prawn, and deep fried tooth fish tempura. I'll be back before my trip is over, that's for sure!