Total Sao Paulo: The Book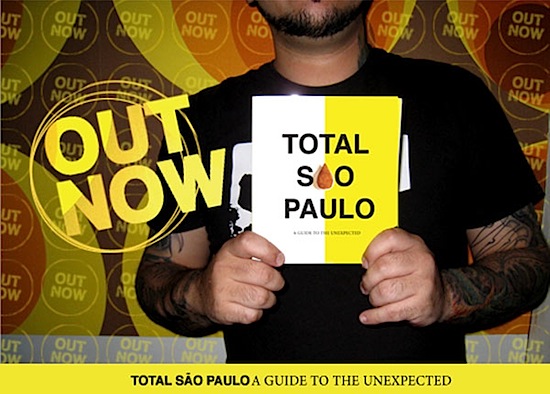 Ladies and gentleman: Our very own Sao Paulo correspondent Phuong-Cac is a now a published author. Hooray! Total Sao Paulo: A Guide To The Unexpected is out today! The book is all about, you guessed it, Sao Paulo"" features maps, illustrations, a slang glossary (very important, man) as well as a curated list of the best restaurants, bars, clubs, shops, galleries, museums and other can't miss things around the city.
All the photographs and illustrations featured inside are from talented people living in Sao Paulo"" and launching with the book is a local listings site that will have magazine-style stories on Sao Paulo bands, artists, markets, and everything else you need to know about this amazing city.
Wanna celebrate the launch? Thought so. Head over to Carmichael Gallery in LA on Saturday, May 9th from 3-7pm and listen to performances by Andrea Ferraz, watch a capoeira demonstration, and hear DJ Marlon Fuentes play a special set of Sao Paulp legends. Not in LA this weekend? Just jump up and down on your bed after you've bought the book.
Congrats PC! Pictures of "inside the book" after the jump (looks fantastic)…