Threadless: Good Shirts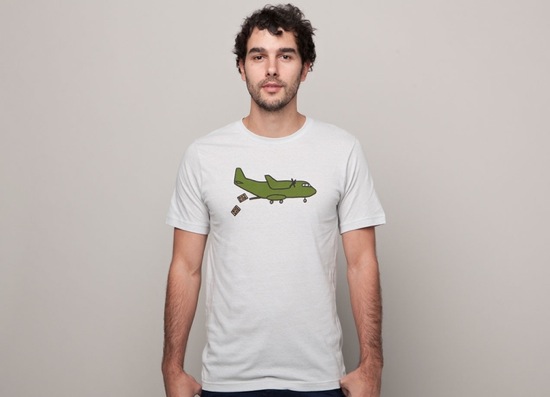 My friends Justin and Christine of Wants For Sale and Needs For Sale fame have collaborated with the fine folks at Threadless to bring some much needed support to Unicef this holiday season. Check out the collection.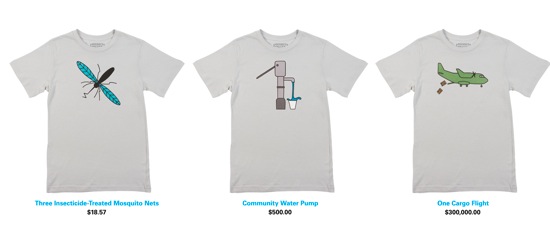 As you probably know, the worst humanitarian crisis in the world is developing in the Horn of Africa with severe drought and increasing famine. 13 million people are in need of aid, including 4 million children.
Doesn't look like anyone has splurged for the $300,000 Cargo Flight shirt yet, but you never know.
Maybe $3,064.82 Motorbike T-shirt will do though. Love it, great work guys.