The Plastiki Expedition Toy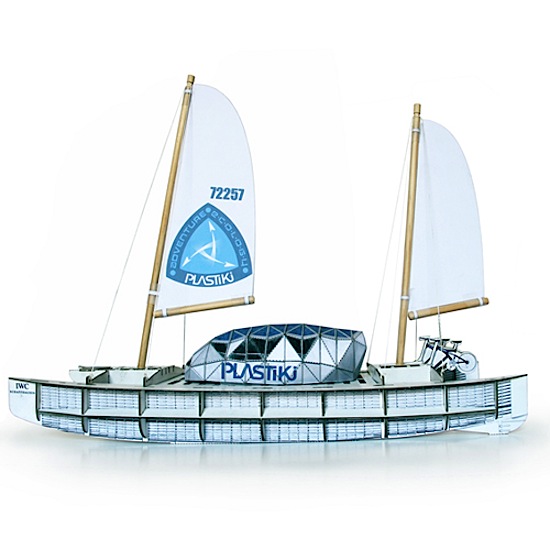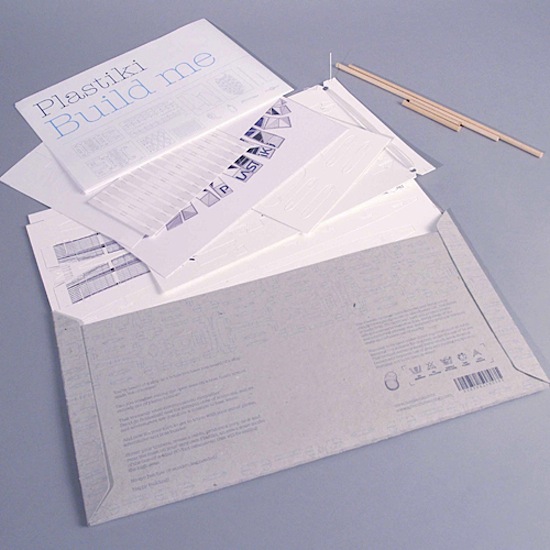 My friend David is sailing from Los Angeles to Sydney on a boat he calls the Plastiki made entirely of recycled plastic bottles. What a nut case, right? I had agreed to go with him until I went on some sailing lessons and remembered how terribly (read: deathly) ill I get at sea.
Now I don't even have to leave my bathtub to sail with this new toy Plastiki version though. Just in time for the holidays!
It's made from cardboard approved by the Forest Stewardship council and printed with vegetable inks. Half the proceeds go to Sculpt the Future. The other half gets pooled into a life insurance fund for David. Only kidding.
Go read more about the Plastiki Expedition. And buy the toy. Awesome.