The Halkin Hotel: London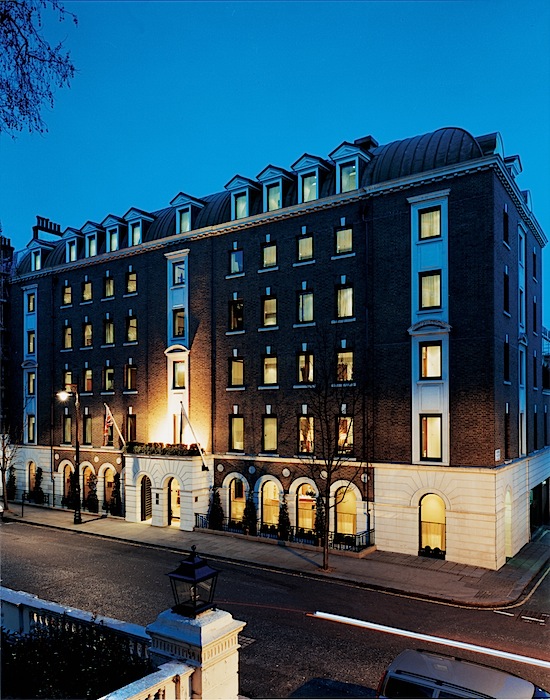 I've spent literally months of my life in London, shacked up at every hotel known to man, but I'm rarely truly satisfied. The nicest five star places in town are usually full of fanfare and an explosion of luxury cars in front– a scene that's fun from time to time but hard to live with for more than a couple of nights before you can't stand the glitz.
The boutique size hotels are usually missing something when it comes to service and hospitality, unable to clench a true five star experience. They're small and quiet, but lack a certain kind of service you'd expect in a city with some of the best hotels in the world.
Well, my whole thought process changed after I stayed at The Halkin for a week.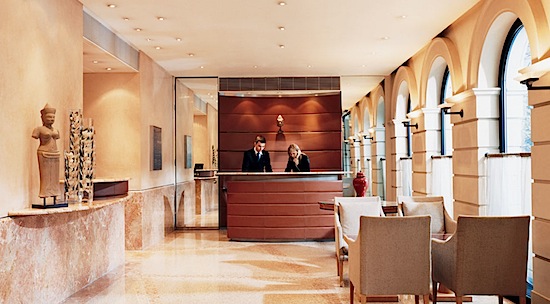 The Halkin Hotel is part of the Como Group the team responsible for The Metropolitan in London and Bangkok, Parrot Cay in Turks and Caicos, the COMO Shambhala Estate in Bali, and few other incredible luxury destinations. Usually known for their Spa experiences– an associate of Como once told me the Shambhala Estate is a spa that just happens to have a hotel.
The Halkin is a short distance from Hyde Park, in the otherwise residential neighborhood of Belgravia. Boutique in size (just 41 guest rooms and suites) but huge in service, this place was truly special.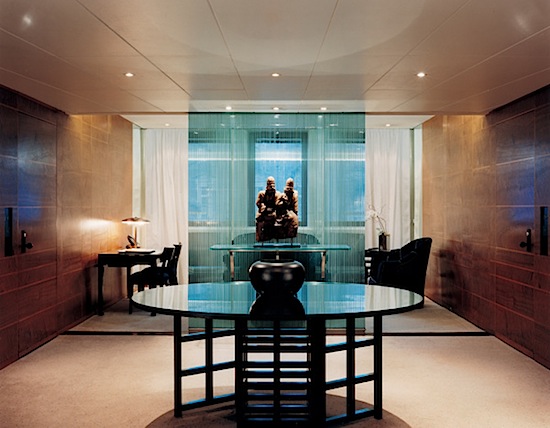 Simple design themes throughout the hotel, obviously influenced by the elements of Feng Shui. While most hotels spend a fortune on their public spaces, The Halkin decided to spend the money (and the space) on the guest rooms themselves.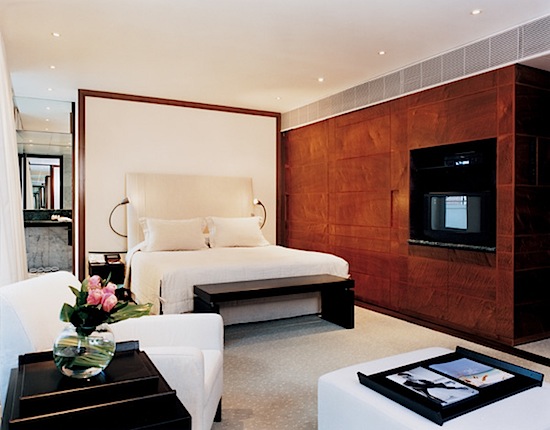 I stayed in a couple of different room types during my stay, from a King Double (shown) all the way through to a Studio Suite (which was just perfect). Rooms are modern, simple, closet space ample and most importantly the beds were perfect for me (firmer rather than softer). Everything electronic in the room is controlled by a Crestron like system including a butler call (which I never used, but in retrospect should have, just to say hello).
Wifi is plentiful and free (if you are using an Apple be sure to tell them so they can give you an Airport for your room.)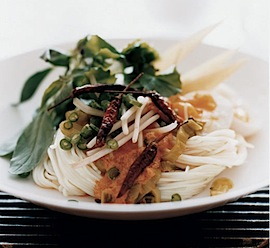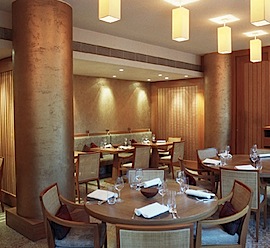 I also managed to dine at Nahm– the first Michelin-starred Thai restaurant in Europe. And if you like Thai food like I do, it's a must try during your stay.  Having it on call for room service was divine– and Chef David Thompson knows his food. I preferred lunch much more than dinner, as Lunch included all the good street food options and some of the staple Thai classics, as well as more seafood options (as someone who doesn't eat pork, chicken or beef that was crucial).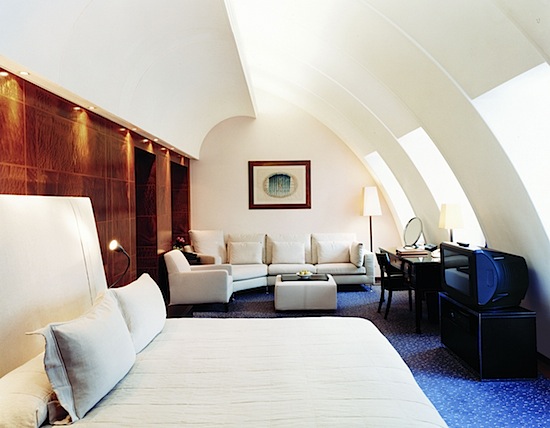 If you're considering hotels in London and want five star treatment in a boutique enviorment, this is the place. When I check out of a hotel and the front desk asks me 'how was your stay', I usually have some comment. An issue with something during my stay, a noisy night in the hallway, a broken some-thing-or-other. This time when the front desk of The Halkin asked me, I could honestly tell them with no question– my stay was totally great.
I was able to find good rates from the folks at Tablet, and Tablet Plus members receive a complimentary room upgrade, among other small perks.