Ksar Char-Bagh: Marrakech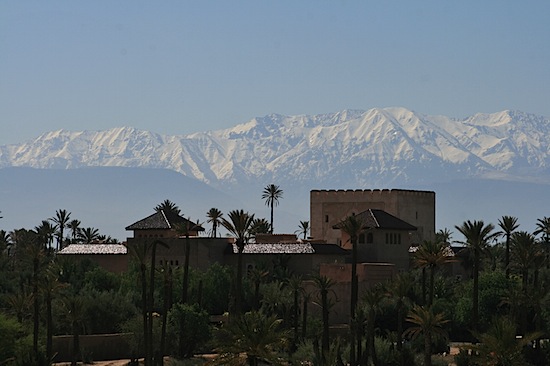 A few weeks ago I had the distinct pleasure visit to Ksar Char-Bagh in Marrakech courtesy of my friends at Mr and Mrs Smith. Truthfully, calling it a hotel would be like calling your best friends palace a hotel. Your best friend has a palace, right?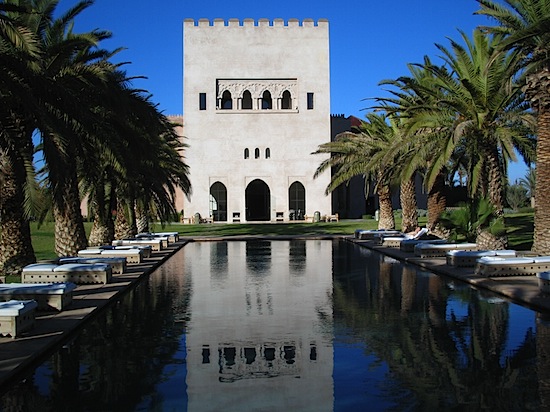 Well, a palace it is indeed. Ksar was one of the finer experiences I've had in quite some time, a welcome oasis of calm from the busy, noisy and sometimes crowded Riad scene down the road in the Medina.
The hotel, or, guest palace as they call it is 14 distinct suites located in the calmer Palmeraie Gardens district about a fifteen minute ride from the center of town. A ride that you take in an original London Taxi that is– the moment that piece of work showed up I knew I was in for a treat.
Aside from the incredibly beautiful pool, which I spent plenty of time by, one of the true highlights was the full organic farm on property where the staff thoughtfully grow herbs, vegetables, wheat for fresh bread– and even make their own olive oil. Not to mention the orchard for fresh fruit that was simply exquisite.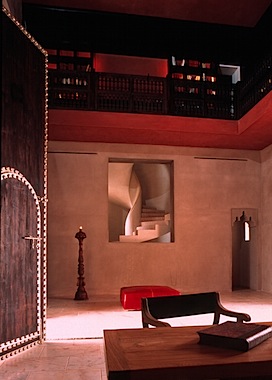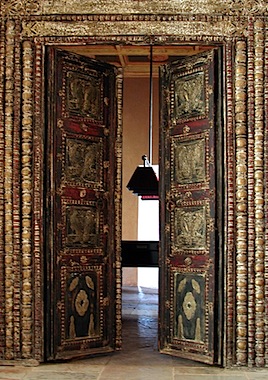 The architecture was unusual, but really special. They spared no detail in the construction of this palace. A mix of Moroccan and modern design blending into one solid, thoughtfully laid out property. The stairs on the left wind up to the library with thousands of books, spiral staircase framed like a picture on the wall. The doors on the right lead to the billiards table.
We spent a lot of time at night lounging in this room– for drinks, for dinner, for fun, meeting other guests and laying around with the Hookah (when in Rome, right?).
Bedrooms were clean, simple, and comfortable. Not much to say about them except everything you would expect at a five star palace. Ours had it's own roof terrace, while others have their own pools. One thing to note was even the toiletries were hand mixed, in hand blown glass bottles, with customized labels. Nothing mass produced here.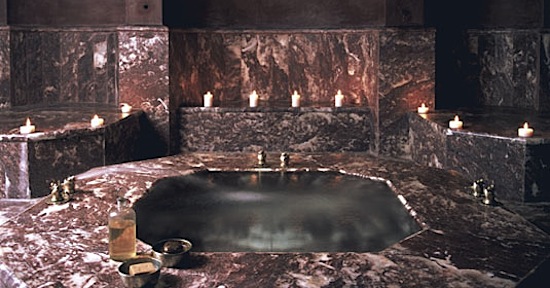 And last, but not least, we had a visit to the Hammam for a good scrub. If you haven't had a traditional Moroccan Hammam experience before, get to it. A singing therapist literally removed a layer of skin through thoughtful movements with her hand scrubber as I lay engulfed in steam. Afterwards, I felt like the dirt and grime from the trip was a thing of the past– and I (or my skin) was at least a few years younger. Thanks Mr and Mrs Smith!