Tenue de Nîmes Indigo Chucks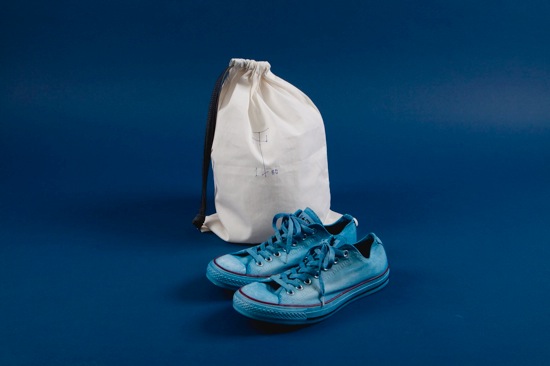 After wearing white Chuck Taylors with raw denim jeans, they look a bit like these Indigo-dyed Chuck Taylor's from Tenue de Nimes. Okay, maybe not quite as good as these look.
Tenue de Nîmes asked the legendary denim experts, the Manabe family from Okoyama in Japan, owners of the Momotaro brand and Rampuya dyeing factory, if they would be able to indigo-dye a limited amount of 50 pairs.
Mr. Manabe agreed, and kindly provided them with 50 pairs of stunning hand- numbered shoes, dyed in natural indigo. Because of the irregular composition of natural indigo, the shoes all have a different signature. Each shoe is unique thanks to the traditional craft of hand-dyeing and the use of natural ingredients throughout the process. Every shoe is decorated with a Tenue de Nîmes cross on the inner sole. The shoes are sold in a Ramupya natural cotton bag and are exclusively available at Tenue de Nîmes in Amsterdam for €89,90.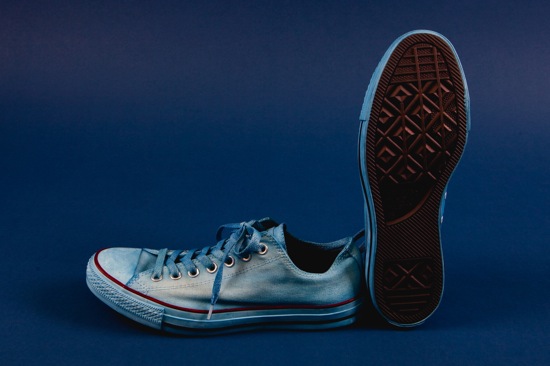 There is a great video of the whole process here.