Dave White's Eagle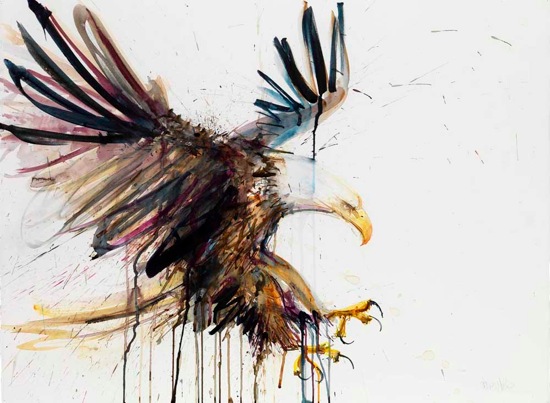 Above is an exclusive limited edition print of Dave White's iconic Eagle print, taken from the critically-acclaimed Americana series (I purchased some pieces from that show, covered here and here).
The print will be released in an exclusive limited edition at an event hosted by artrepublic Soho on Thursday 28th July.
It's also worth mentioning that a small number of these works will be hand finished in gold leaf by the artist. Gorgeous and powerful as always!