Jean-Charles de Castelbajac x Triumph of the Sign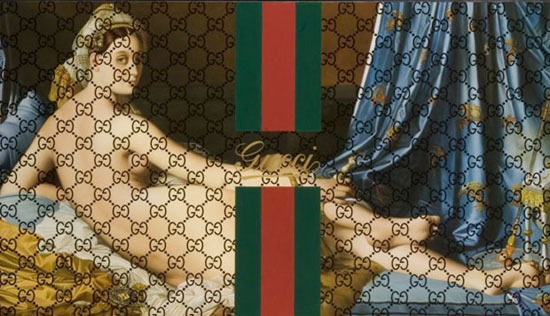 Jean-Charles de Castelbajac might have a remarkable name to say (try it) but he also has quite an impressive rap sheet considering this as his first solo show as an artist. Coming from a high profile fashion background, his artwork makes several references to his fashion career (as in labels everywhere). In fact, it isn't just labels but brands of all kinds that infest themselves over classic art pieces. Thought provoking work to say the least.
The show is at gallery Paradise Row, a small gallery in deep East London. It is totally worth the trek through apartment buildings because once you get inside the space is amazing. Castelbajac's show is paired with a Mad Max-type installment of wood shops and houses. The show only runs till 2 May, so get over to it quick!