Happy Birthday Selfridges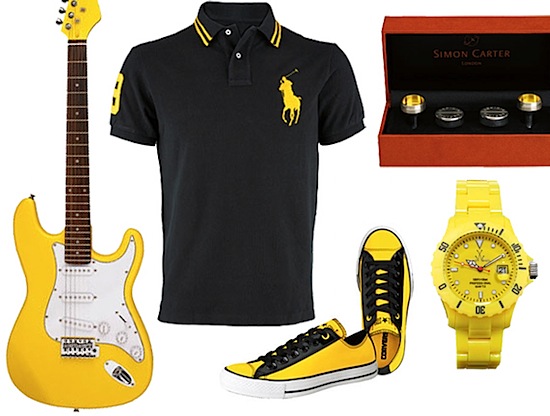 On May 1st, Selfridges, the high-end UK department store, celebrates its 100th birthday in style. Over the last century, Selfridges has remained on the edge of fashion and culture by collaborating with luminaries like John and Yoko, Salvador Dali and Vivienne Westwood. In October of last year, they opened a designer toy lounge in conjunction with Kidrobot.
For their 100th birthday, Selfridges commissioned exclusive apparel, accessories and products in signature Pantone 109 yellow. The collection, which will be sold in the store throughout May, features pieces by Ralph Lauren, Levi's, Converse, Simon Carter, Fender and Moleskine. In addition, the Big Yellow Festival (including music, fashion, cabaret and gay bingo) kicks off May 1st. If you're in the old city, be sure to stop by!