Greenpeace: A New Warrior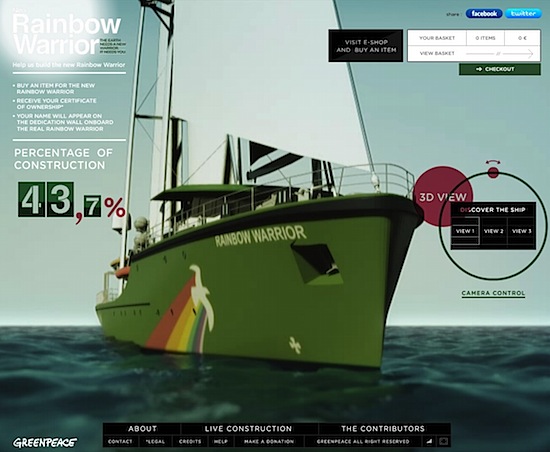 The Greenpeace: A New Warrior campaign is easily one of the most moving (and hopefully effective) uses of story telling and crowd sourced funding for good I've seen in a while. They're asking for help building a new Rainbow Warrior (the Greenpeace ship that travels around the world protecting the environment). They're doing it by allowing you to buy an item for the new ship– everything from parts of the floor to computer screens, pieces of the sail, ropes, and even light switches. Afterwards, your name appears on a plaque inside the ship along with other donors and contributors.
The level of architectural schematics they show is fantastic, here is the campaign office with 3444 items left to buy.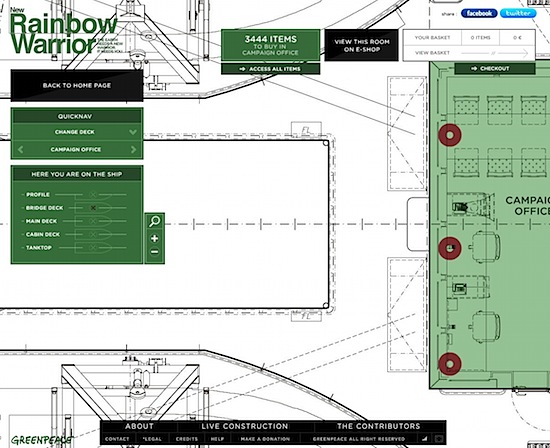 Below you can see some of the items for sale (and some sold) for the onboard office.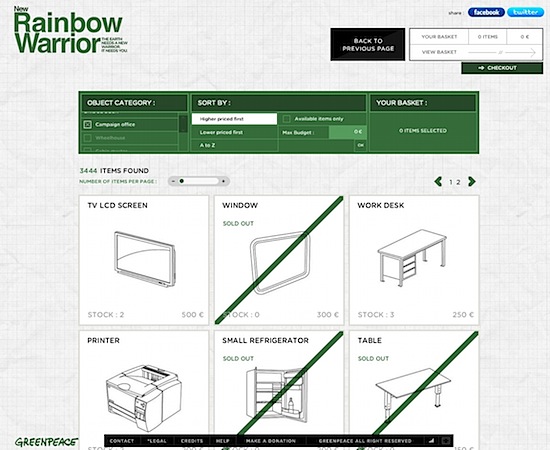 The intro video and music gives me goosebumps. They're 43.7% done with construction. Check it out and contribute if you can.