Gion Hatanaka: Kyoto, Japan
Situated in the wonderful Gion District of Kyoto, Gion Hatanaka is easily one of the best city Ryokan experiences I've had in all of Japan.
To begin, Gion is a magical part of Kyoto– the setting of the novel Memoirs of a Geisha. It's a place to see Geiko's (the local term for Geisha) walking from appointment to appointment, and explore the winding an beautiful stone streets of Kyoto. It's walking distance to Yasaka Shrine, Gion Corner and Maruyama park. It's totally convenient to the city, but inside the Ryokan's walls you feel secluded and tucked away. Quiet and peaceful.
We stayed in a Kamogawa room– a basic but gorgeous spread. Each room uses ancient Japanese building principles in both the internal and external structure. As most of my trips to Japan have reminded me, things in Japanese hotels and Ryokan's just seem to work. The layouts are smart, the outlets and switches are all in the right places.
Also, I love the Tatami mat flooring in Japanese Ryokan's, so I felt right at home.  The smell is divine!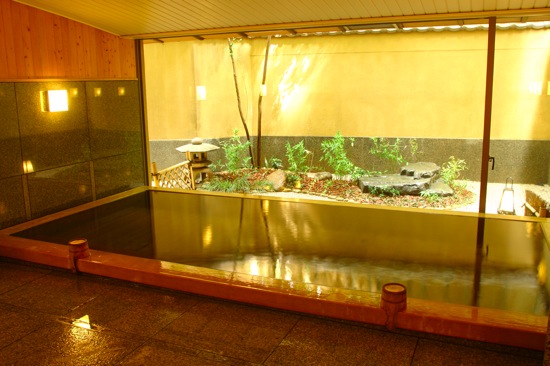 There is a bath at the Ryokan (separate for men and women) in the lower level. It's a traditional 'koyamaki' wooden bath which gives off a wonderful pine aroma. It's great after a long day of walking around the city and hiking in the mountains. It wasn't until after staying there that I read this has been rated the best bath in Kyoto. I can see why! The water isn't mountain onsen hot spring water, but it sure felt great after the long day.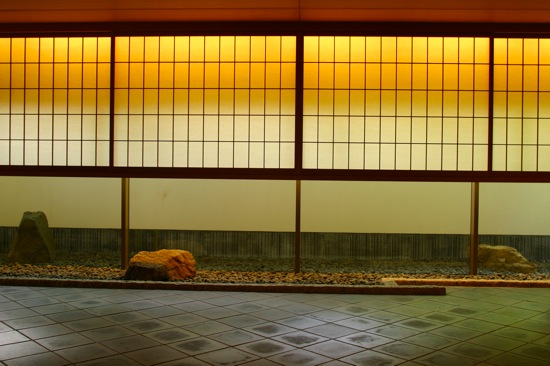 I absolutely adore the clean lines and geometry in this picture.  Japanese simplicity in design is very soothing to the mind.
For dinner, prepare to have your mind blown with traditional Kyoto kaiseki (Kyoto is known for this). Incredible Matsutake Mushroom soup, Seafood Nabe, and other traditional Kyoto specialities!
Some of my favorite dishes from the meal are below.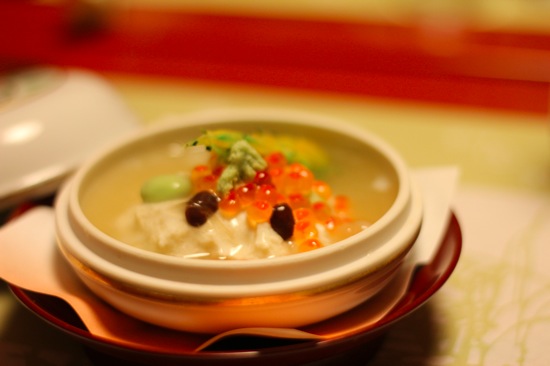 Ikura on white fish has never tasted so good.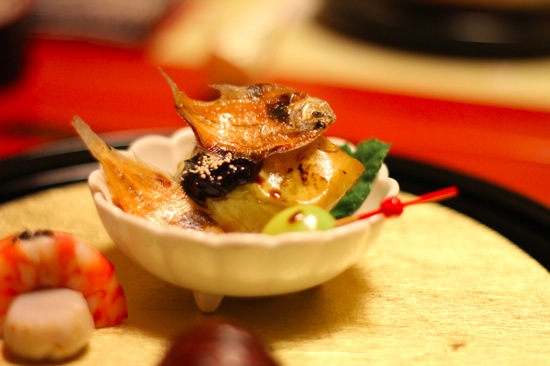 Yes those are delicious little fried fish!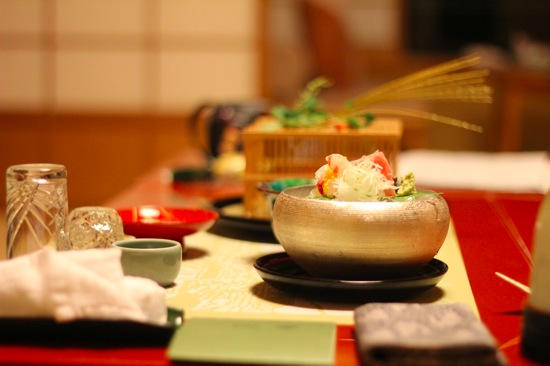 Time for a feast. It was course after course just like this.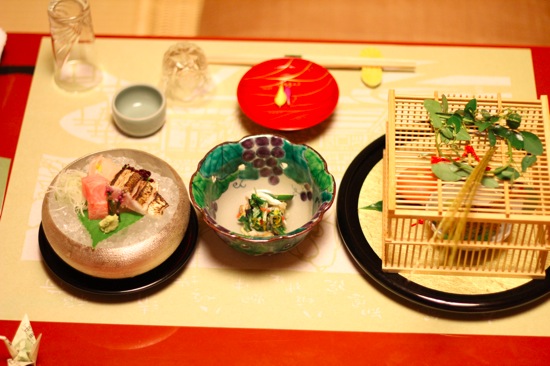 Everything was looked delicate in presentation and preparation.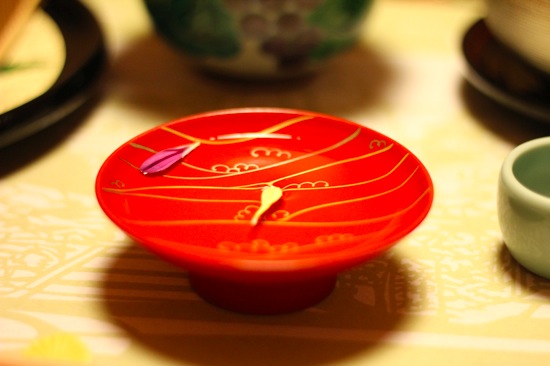 Plum wine with flower petals. I can still taste this one, incredible.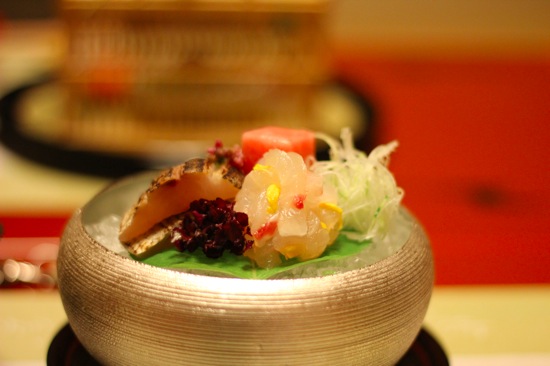 Although Kyoto isn't known for sushi, this was as good as anything I've had anywhere else!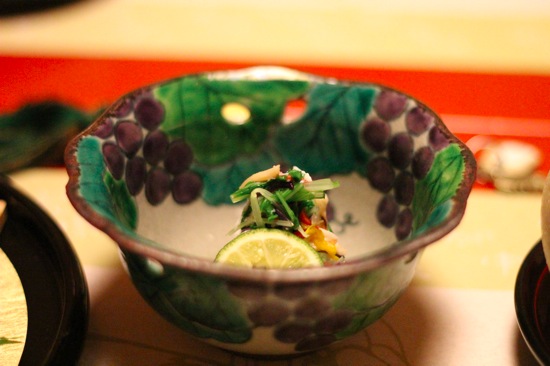 A vegetable dish with yuzu citrus on top.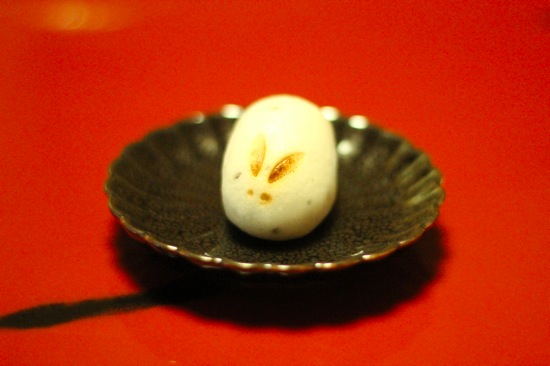 A rabbit mochi (sweet pounded rice) treat.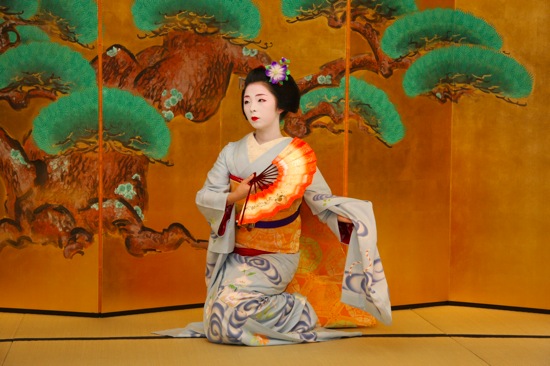 Although we didn't experience the maiko evening with our dinner– from the pictures and reviews we read, it is definitely on the list for our next visit!
Rates vary depending on the season. Booking ahead is highly reccomended, and can be secured through our friends at the Ryokan Collection.  Thanks to Gion Hatanaka for taking care of us and the incredible visit.