Four Seasons Jackson Hole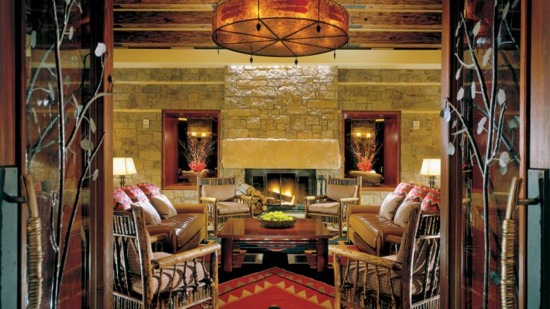 French military leader Napoleon Bonaparte once said a picture is worth a thousand words. But not even a thousand pictures could give you the feeling of spending time in Jackson Hole, WY at the Four Seasons. The views, the clean air, the incredible hospitality. Pictures will never do it justice– but until they invent virtual reality glasses for blogs, they will have to do.  Here we go!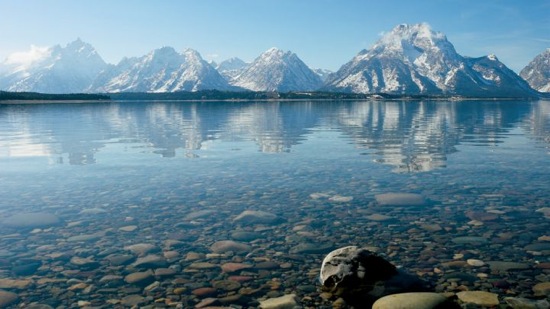 This past New Years I had the absolute pleasure of staying for a few days in this resort-paradise– skiing the hills, taking in the vistas and relaxing around the hotel lounges, pools, and restaurants.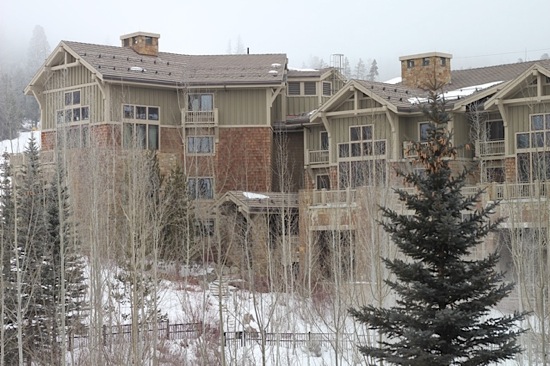 The resort is nestled up against the Jackson Hole Resort mountain, inside the challenging and famed Grand Teton Mountains. The best way to describe skiing or riding Jackson Hole is simple: Not for beginners. It's exhilaratingly steep, boasting some of the most insane terrain I've seen on piste anywhere, let alone heli-skiing in British Columbia.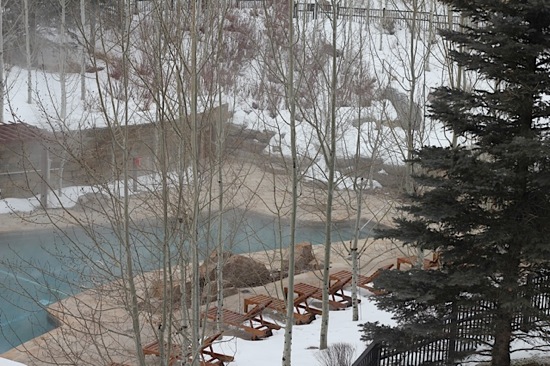 Pools and hot tubs galore, with great service for hot chocolate or other drinks while you're relaxing in the hot tub.  And my favorite touch was easy– they kept your towel and robe in a heated closet so it was warm when you stepped out.  It's always the simple things that complete the luxury experience.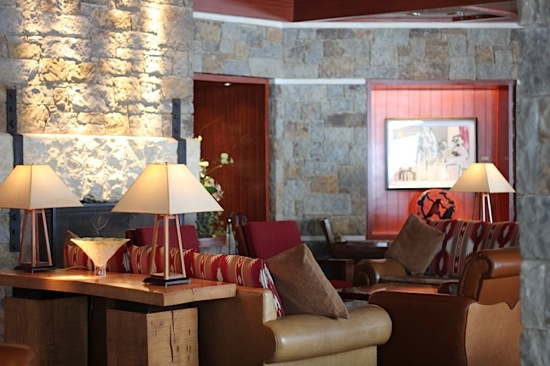 We spent most of our downtime in the Lobby Lounge seen here playing chess and enjoying Sushi.  They actually had a great selection of sashimi, nigiri and some only in Wyoming rolls!  A great way to unwind with a glass of wine from the day before you checked in for the night.  I will definitely be back. Highly recommended if you're considering a getaway in summer or winter.
Photos from their website and Greta Eagan.