Behance Inspiration: Art With Lots of Tension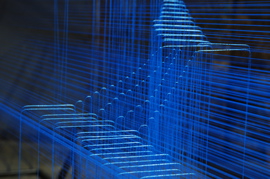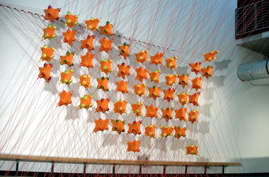 Sculptor R. Justin Stewart does amazing things with thread, rope, paint, pvc caps, and lots of tension. One striking piece, entitled Existing Independently, utilized fleece material to create 52 cubes held rigid with ropes to outline the USA. He also constructed an elaborate installation out of three miles of blue thread, lead fishing weights, and some frames. His latest project is an enormous installation Bus Structure 2am-2pm, made out of copper, wood, steel, and lots of blue thread. You can look, but don't touch! His Behance portfolio gives a sense of just how well he has mastered his art.

Each week, JoshSpear.com explores the latest projects by top creative professionals in the Behance Network and highlights a few that are pushing the edge of creative industry. Josh Spear also serves as an Advisor and Guest Curator for the Behance Network.