Bahrain International Circuit Visit
Thanks to some local friends one of the stops during my tour of Bahrain yesterday was the new Bahrain International Circuit– the first track on the Grand Prix tour in the Middle East.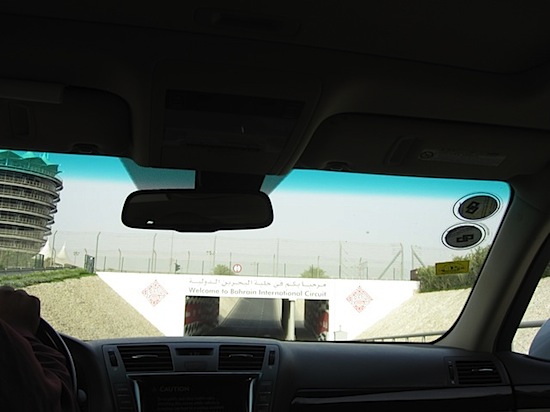 I figured I was just going on a quick tour to see the ground, go to the control tower, hear about the construction (it was a massive project) and snap some photos.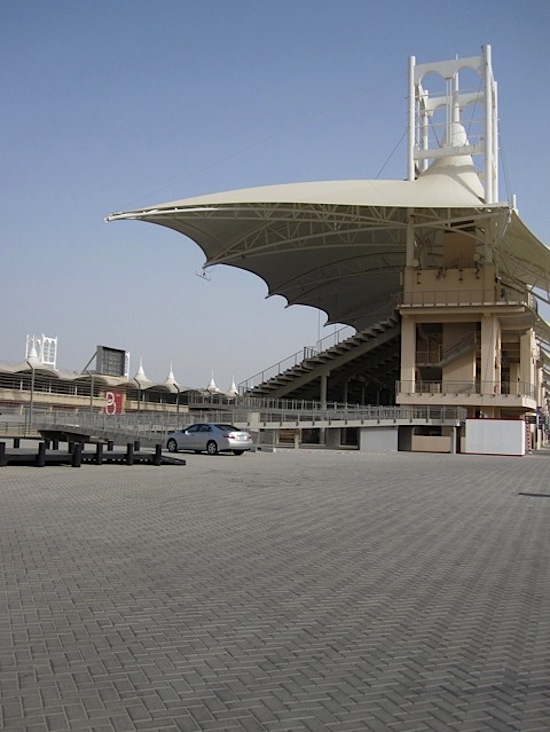 So I started snapping away…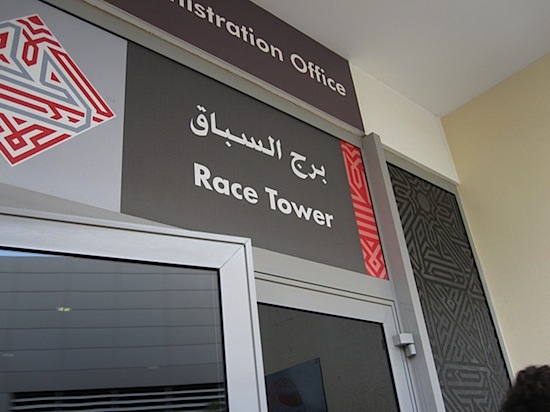 We visited the race tower…
And some great VIP viewing spots and saw the track from above…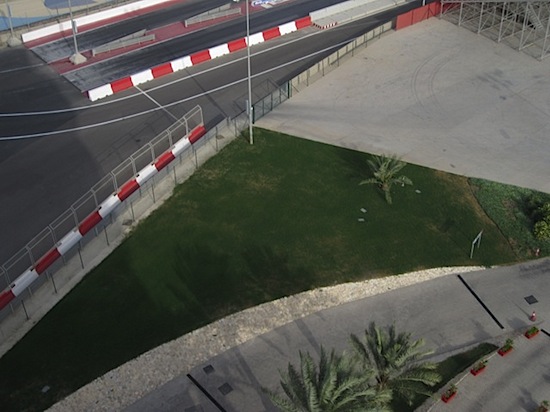 Definitely the best place to watch from…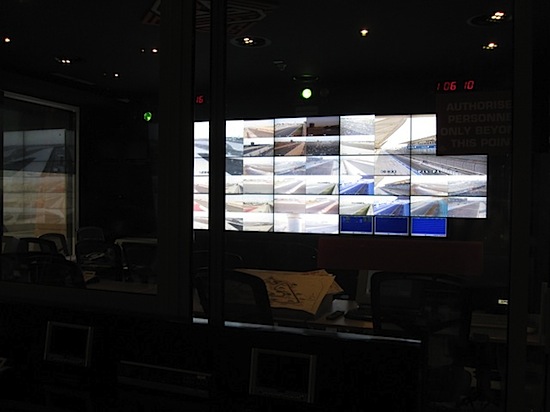 The control room is incredible. Completely electronic, the whole track is wired in every way imaginable. They can zoom these cameras onto the serial number on a car part– and change aspects of the track at the touch of a button.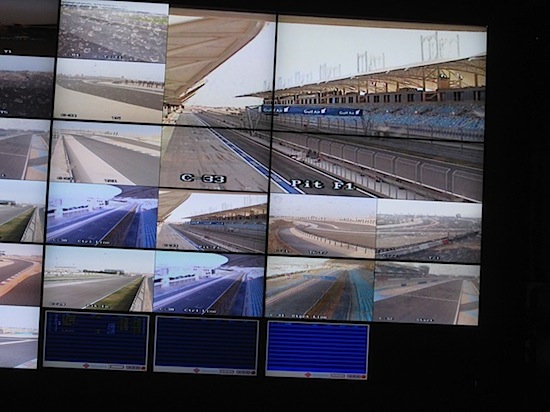 While I was there one of the control room guys admitted playing Playstation on the massive screens once!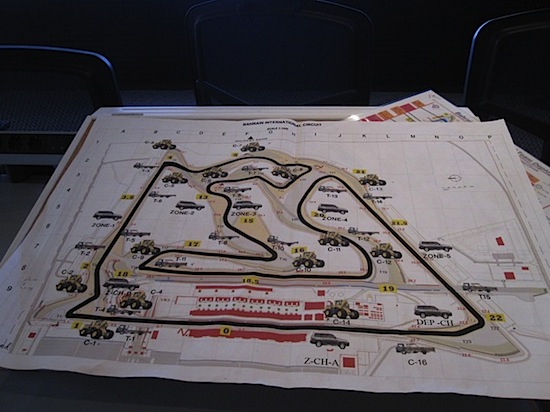 Map of the track. They can actually run two races on it at once (and have before) as there are two circuits, one inside the other. The track has a fully functional hospital capable of even heart surgery– equipped with two heliports in case a patient needs to be moved quickly.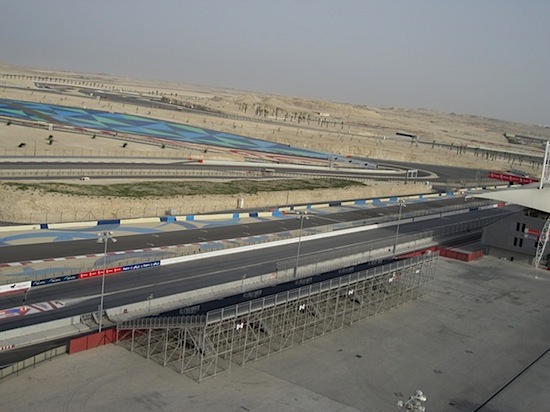 Back up on the top of the tower..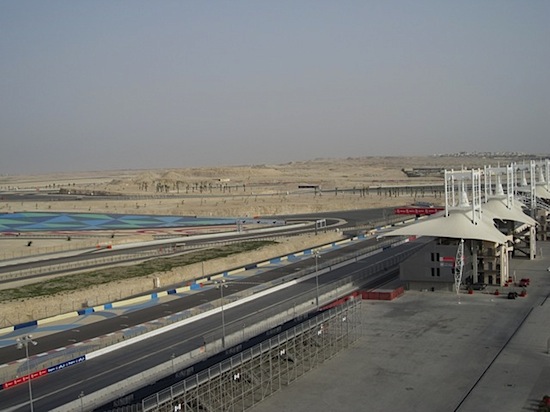 Off in the distance there was a little car buzzing and squealing around the corners. I asked about it… My guide looked at me and said, he's coming to get you!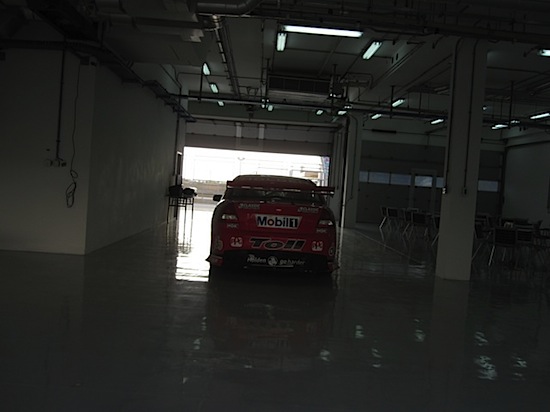 Sweet! Laps on an F1 track!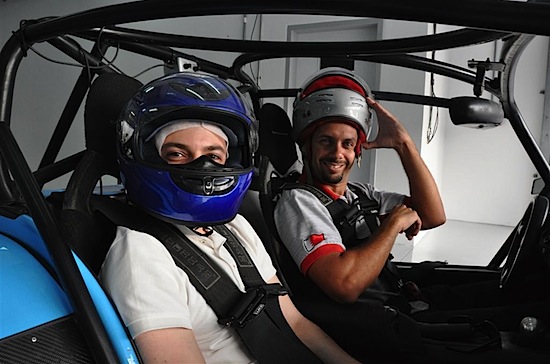 Suited up with what turned out to be a very crazy driver, and a good one.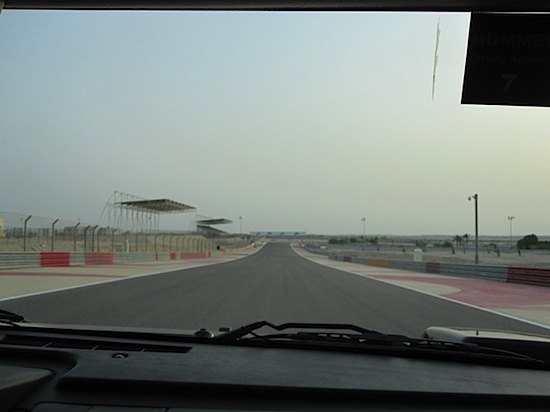 Open track was amazing. And when I told him I loved cars, he knew he could push it. It was probably 110° on the track, plus the engine heat. Very surreal.  Two laps on this F1 track will never be forgotten.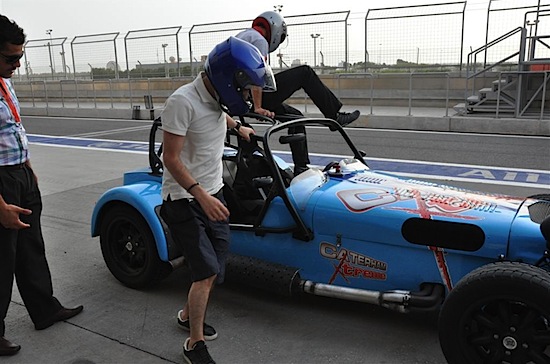 This little thing goes way faster than you imagine. I promise.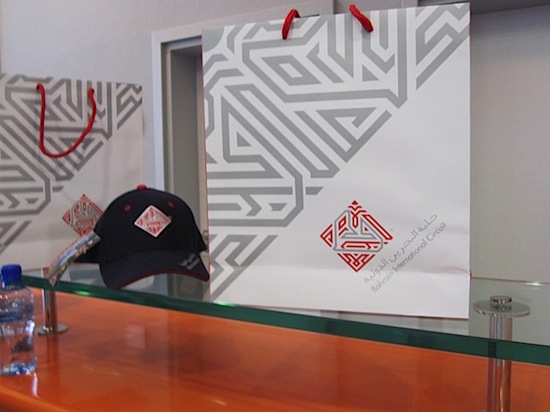 BIC goodies. An incredibly impressive facility. Absolutely top notch everything. I look forward to coming back one day to see a race there.  Big thanks to those that made this possible!