Zhang Dali's Slogans: NYC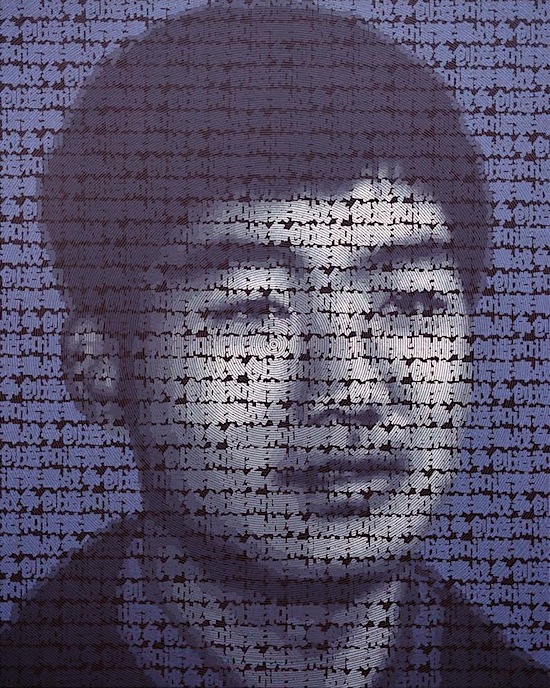 Eli Klein Fine Art in NYC is showing Zhang Dali's fifth exhibition and first solo show at their gallery. The opening is tomorrow night, April 4th. If you've never seen Zhang Dali's work in person I highly recommend seeing it. Pictures don't do it justice..
Zhang Dali's New Slogan paintings are an elaboration on his previous series, further developing his interest in the current Chinese zeitgeist. The artist appropriates various Chinese government slogans which are phrases that characterize the sociopolitical climate of mainland China and are plastered around the city of Beijing. Phrases related to the One-Child Policy, industrialization, and national unity are mapped repeatedly onto the faces of various migrant workers which are in turn embellished by a seemingly infinite series of concentric circles.
This exhibition will be on view through May 8, 2011. Zhang Dali will be present for the opening reception on Monday, April 4 from 6 – 9 PM.