The Standard's Manneken Pis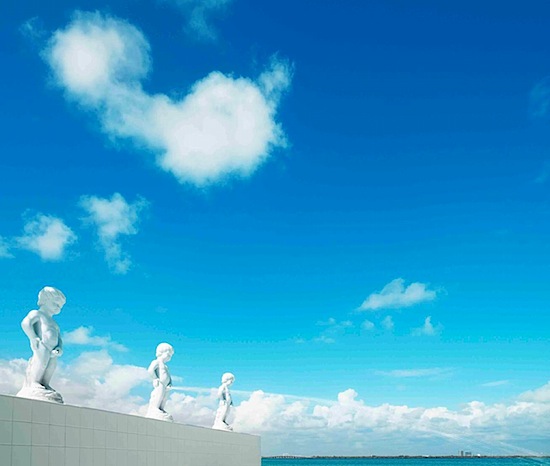 Hilarious: The Standard hotel in Miami had these great little replica's of the famous Belgian bronze fountain sculptures– but this time they're, well, in the spa.
While the micturating statue certainly imbues the spa with a sense of humor, it is more than just a tongue-in-cheek decoration.
The "Manneken Pis" — Dutch for "little man urinating" — is a replica of the famous Belgian bronze fountain sculpture, still a landmark in Brussels today. Made in 1388, legend has it that in the 14th century, Brussels was under siege by a foreign power. The city had held its ground for some time, so the attackers conceived of a plan to place explosive charges at the city walls. A little boy named Juliaanske happened to be spying on them as they were preparing. He urinated on the burning fuse and thus saved the city, for which a fountain was erected in his honor.