The Otis Maybach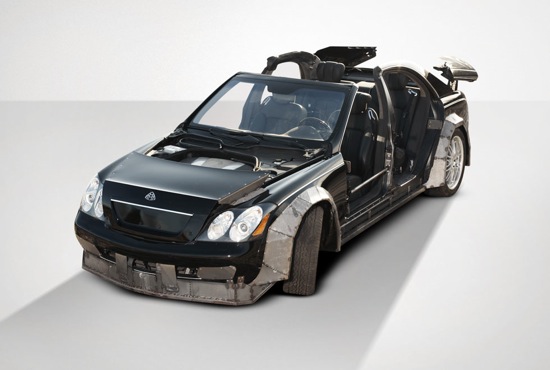 We all saw the Jay-Z and Kanye West video for Otis. We all thought to our ourselves, oh no, seriously? The Maybach? Don't do it!!!
Thankfully rap isn't all just bling bling– they're auctioning off The Otis Maybach for charity, this Thursday, March 8th in New York City. The lot is being sold partly to benefit Save the Children by Phillips Depury.
Estimates are $100,000-$150,000 and I imagine it will do just fine.  Who wouldn't want a '04 Maybach destroyed by Jigga himself?  I'm going to go ahead and put this into the Art category.
2004 Maybach 57 customized for the video for the Grammy Award winning song Otis, 2011