Targets NY Fashion Show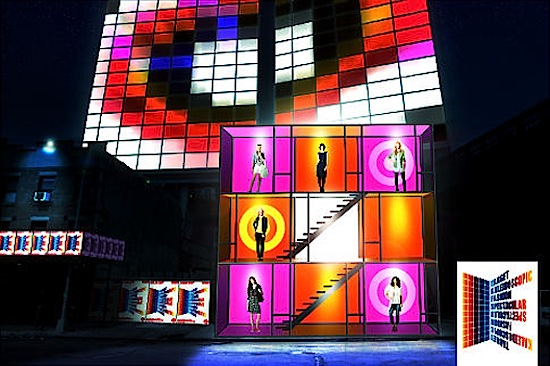 This should be amusing: Target rented out the entire Standard Hotel in NYC and are doing a huge light/music show with dancers in the rooms. Daft Punk's lighting guys are doing the light show, Spike Jonze's brother Sam Spiegel composed a 20 minute original score and the choreography is supposedly amazing.
Tonight (Wednesday night) at The Standard Hotel. Show's on at 9PM, but people should get there around 8:30. Little West 12th is closed off for people to watch from, but the Highline will also have an amazing view!