Sponsored Giveaway: revv coffee goodies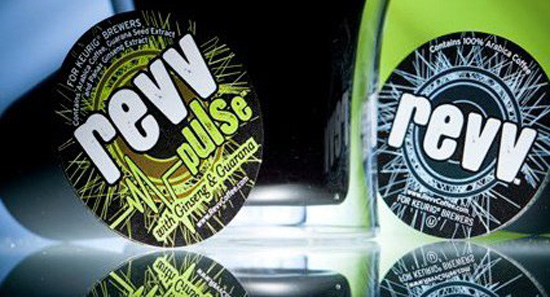 The attitude of revv coffee is more "snap into a Slim Jim!" than Juan Valdez hauling beans on his donkey. But that's fine, because most everyone we work with needs a decent caffeine jolt in the middle of the day. Revv uses a K-Cup system (the single-shot cup that's used in Keurig coffee makers), each containing more Arabica beans than traditional ones — think more espresso, less Americano. They also have revv Pulse, which adds a little something extra: Ginseng and Guarana. They call it a "high octane" energy boost, we call it blowing through naptime.
If anyone out there wants to try some high test joe, we have three revv Launch Packs available. They include everything you need: a bunch of revv K-Cups, a brewer, and some mugs. Leave a comment below for a chance to win.