SpearTalks: Apolis Activism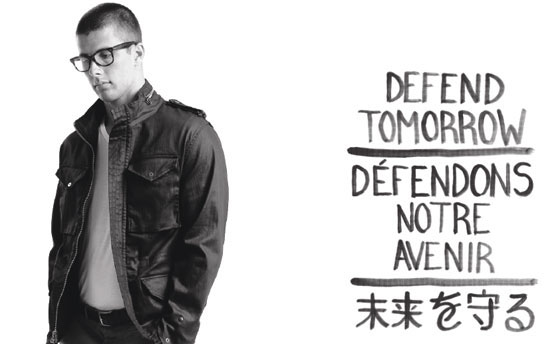 The fashion world is changing. The ethics of where and how clothes of made have become just as important as the color and the shape. Our friends at Apolis Activism have taken a strong approach to making some remarkable clothing while keeping their values of ethically made clothing at hand. Three brothers with a very impressive collection of passport stamps started the Apolis Activism label and have quickly developed it into a very impressive line of men's clothing.
We caught up with the three brothers that make up Apolis Activism just before the release of their new Spring/Summer line. Have a read after the jump (including some nice new pictures from S/S '09).
JS: Apolis is a design label with a specific look and idea of activism behind the clothes? How did the clothes and the mission come about?
AA: My brothers and I grew up in Santa Barbara, California. From an early we were taught that real education comes from traveling.  A number of trips to India, Nepal, Uganda, Indonesia, Mongolia, Cambodia, New Zealand and Europe have allowed us to see a wide variety of culture, fashion and global need. Along these travels the differences we experienced between people were evident but the similarities were surprising. Which lead us to using Greek phonetics to create the brand name Apolis, a citizen of no country. Beyond the different languages was the same desire to laugh, learn, and provide.
JS: Have your travels had a large effect on the look of your clothes? Where do you see yourself fitting into in the fashion world?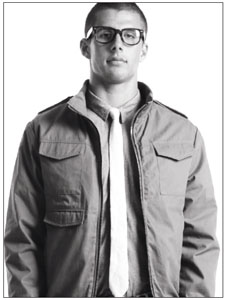 AA: Through our travels we have been able to see a number of unique cultures where art and fashion are such distinctive attributes to the different cultures, they are what defines them and unifies them.  We often build our collections seasonally through a collage of inspirations and ideals that pull from all over, which is the world that surrounds us: past, present, future-what has, what is, and what will.  Our garments are ultimately a reflection of our surroundings, travel is a large part of that; combining function, fashion and durability. As far as the fashion world our focus has always been on the garments and so I would say we have found the fashion world by default. Our priority has been product, whether it was supporting domestic American factories or international factories in developing countries, we have always put product first and as a result we have discovered stories and have been able to create products that are relevant within the fashion world.
JS: Apolis is made up of three brothers. How do you divided up the responsibilities and are there ever any fist fights?
AA: My brothers and I have recognized each others strengths and weaknesses to be surprisingly compatible. With a philosophy, a brand, and the entrepreneurial spirit we have followed my older brother's talent as a designer and have created a business that is in line with our values. Raan focuses on design, I work on sales, and Stenn is marketing. Plenty of brotherly stories of broken limbs and blood, but we have had incredible parents to lead the way.
JS: In addition to the amazing design behind the clothes, Apolis emphasis an ethical approached to its business? What are the different areas of your business that involve your activism approach.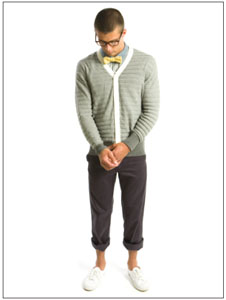 AA: We believe humanity has a common thread; a common hope for unity, freedom, and sustainability. Apolis creates opportunities for developing economies by connecting them to the global marketplace through seasonal stories and products. Apolis invites partners to become part of an open union of trade at all levels of the supply chain.
JS: Can fashion make a difference?
AA: Fashion is a vehicle for commerce and through commerce livelihoods are made sustainable. If fashion was not capable of making a difference then we would not make garments, there are enough clothes in the world. It is such a unique and inspiring time to be creative within the commerce side as well as the cause side.
JS: What do you see happening in the world of fashion? Do you still place a large emphasis on travel when dreaming up designs?
AA: The world of fashion is in a challenging place, no longer is it just about the garments but it is about where the garments are produced, what is the purpose of the line and what does the brand do? This new era of sophisticated consumers is not exactly fashion friendly but it is necessary for the evolution of the industry. Travel is a significant inspiration of our line and function and durability is a foundation of our products as a result.
JS: Let's get to your new line (Spring/Summer '09) what's the design inspiration?
AA: Sophisticated and functional, while pushing innovation. Modern workwear with classic detailing and wearable silhouettes are consistent each season. We love the idea of timeless products that are made with integrity and passed down from generation to generation.
JS: You've sold us, tell us where can we go to buy?
AA: ContextClothing.com, American Rag (San Francisco, Los Angeles, Newport Beach), Beams (Japan)