Solar Weather App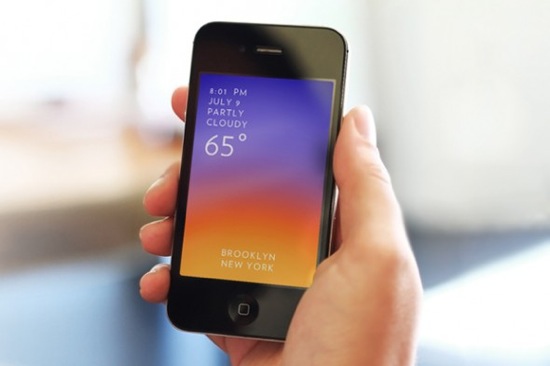 It's pretty. And it's pretty nifty. Thanks Jeff!
This iPhone app displays the current and impending weather patterns in a unique and haptically-rendered colorscape. No charts, no graphs, only color. You can scroll up to check the forecast, pull down to reveal conditions for the next three days. SIMPLE. Pinch the screen to check out the weather for multiple locations you've saved at once. All of the viewing options can be seen with informative text, or without in a clean and elegant presentation.
Available now in the iTunes Store.