Rolls Royce Lego Engine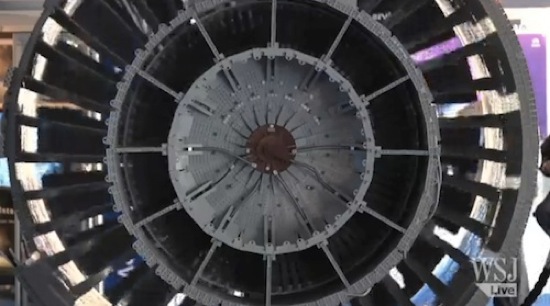 Rolls Royce has created the world's first jet engine made from LEGO bricks. Oh yes, yes they did.
The LEGO engine is a half-size replica of the 'Rolls Royce Trent 1000', which powers the Boeing 787 Dreamliner airplane model.
The jet engine is made of more than 150,000 LEGO pieces, and was constructed over a period of 8 weeks by hand.
The company decided to make the LEGO jet engine for children to more easily connect with it (as they know what LEGO is) and hope to interest them.
More info over at Design Taxi.