Rick's Custom Squirrels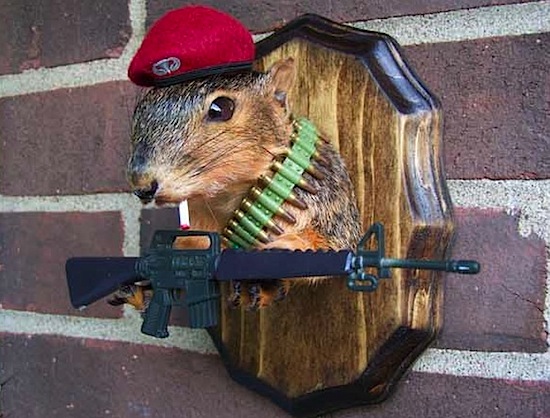 From Rick's Custom Squirrel's site "The Squirrel Hole""" a guy named Richard Nadeau's taxidermy service. Ridiculous. $125-$155. Wow, I wish I was joking.
I can mount any squirrel in just about any position or style you would like, just let me know what you may be interested in. I purchase vintage items such as clothing, weapons, hats, instruments, and just about anything you would like to have mounted.
Via Zoomdoggle