Plant-In City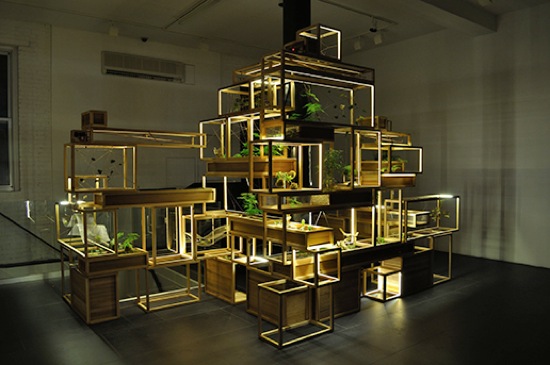 Wow. Awesome. Go see this in NYC.
Plant-in City is a collaboration between architects, designers, and technologists who are building new ways of interacting with nature. Our 21st century sculptural terrariums combine modular architecture, basic laws of physics, embedded technologies, and mobile computing to construct a "Plant City" where the aesthetic meets the pragmatic.
Each frame is made with cedar wood and copper piping, with digital sensors and integrated lighting controlled by smartphone app. The plants live in an artful structure that's nearly self-sustaining. After all, plants improve our quality of life and nurture us on an everyday basis; we think it's only fair to nurture them in return.