Path x Nike Fuelband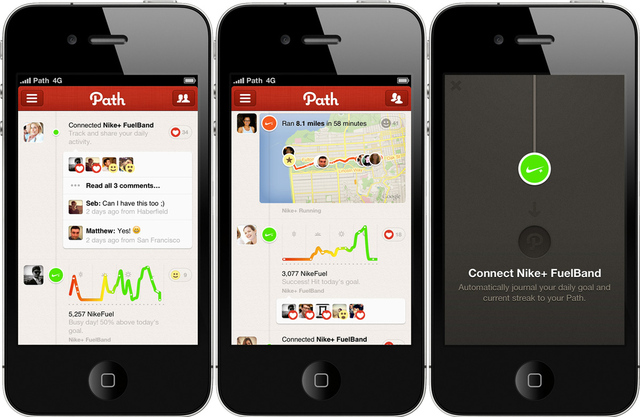 I invested in my friend Dave Morin's company Path a few years ago, and I'm thrilled to watch it progress– especially around sophisticated brand integration. This Path x Nike Fuelband partnership is perfect.
Path users can now pair up their account with the Nike Fuelband and share their personal fitness tracking, goals, and so on with the people that matter most to them.
Read More: Path and Nike FuelBand Pair Up