Oil & Water Do Not Mix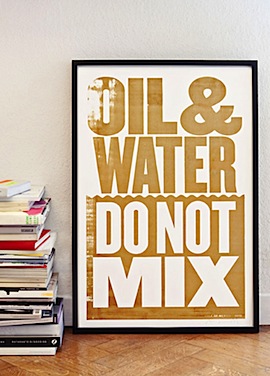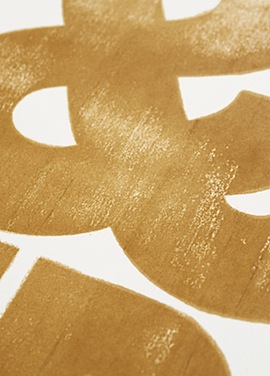 This is beautiful. A limited edition of 200 posters, screen printed with oil from the Gulf of Mexico disaster. Signed and numbered in pencil. Designed by artist Anthony Burrill.
All benefits go to CRCL (Coalition to Restore Coastal Louisiana) which is a non-profit organisation dedicated to restoring the Gulf of Mexico's coastal wetlands.