Ogi: Idealistically Hypocritical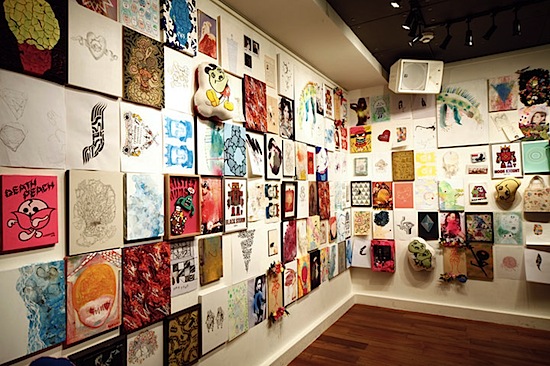 My friend Ogi is heading from his home base in Japan to do a show in Hong Kong! His HK debut is a continuation of his exhibition series titled "Idealistically Hypocritical". The opening night will take place on Wednesday, March 16th, 2011 at Above Second Gallery between 5 pm and midnight for the Hong Kong Art Walk.
"The show will be a part of my ongoing examination of a concept; "Out of the Context Mash-Up." In my last two exhibitions, I asked over 40 different artists to contribute their works for an installation; "Mash-Up Wall." However, for this exhibition, I would like to go back to my root as an artist and to showcase solely my drawings, paintings and sculptures, partially because this is my first exhibition in Hong Kong." – Ogi
More photos of this fantastic show after the jump.