Noodler's Ink Company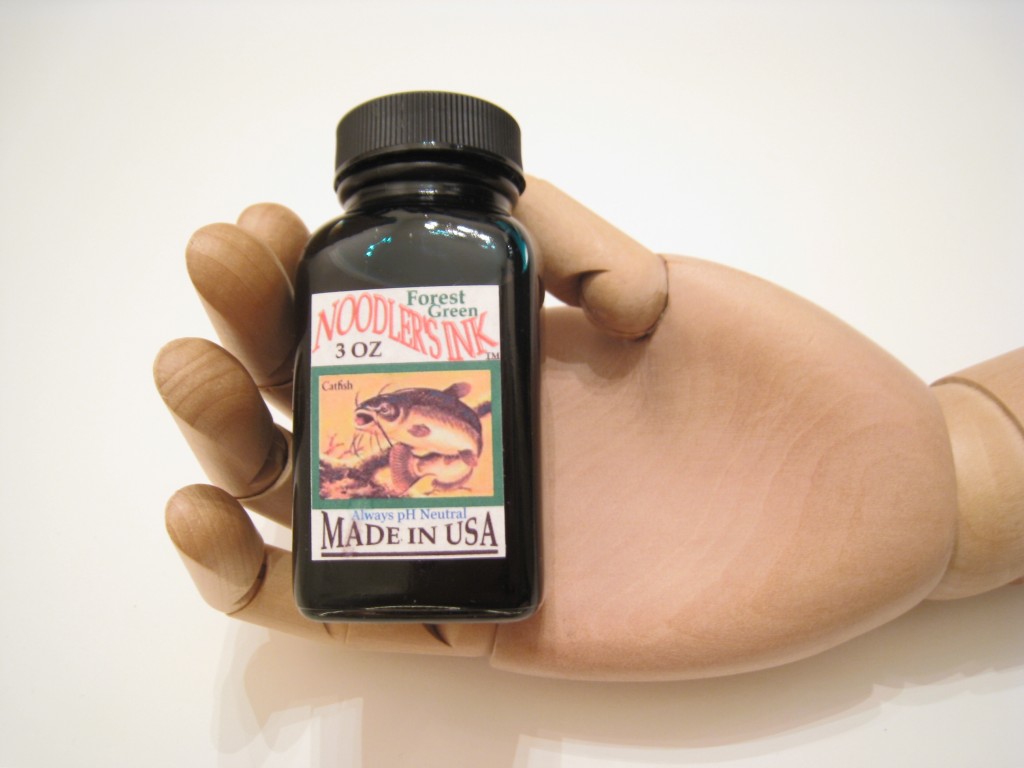 Picture by OfficeSupplyGeek
As a young professional, I am already interested in the finer things in life (food, watches, etc), so it was not a stretch to reconsider the pen I was using. I have a legal pad or a Moleskin with me at all times and am constantly taking notes in meetings for work or at various non-profit events I participate in. My attraction to pens is that there is so much variety; so much too choose from and so much to learn. And because of this variety, it's a relatively inexpensive hobby. You can buy a very good pen for $60 (not too bad if you write with one all day long) but you can also buy a nice one for $1.50.
Initially, I did not touch fountain pens because I was intimidated by them but last week I took the plunge and ordered a 3 oz bottle of Air-Man Blue-Black ink produced by Noodler's, a New England based ink company started by Nathan Tardiff. Fearing the fountain pen was being abandoned by ink companies, Tardiff started Noodler's Ink as a way to save the market and offer options to users. The company (the last American ink company, as far as I know), produces small batches of inks in a variety of options, to fit all needs. They have a range of bulletproof inks which are waterproof and fraud-proof, a highlighter line, and even invisible ink. Of course you can go with just standard ink in a variety of colors.
Along with my bottle of ink ($13), I added a piston fill fountain pen to my cart, their newest item. The $14 pen looks like a slightly nicer one you might find at an office supply store but performs wonderfully as a beginner's fountain pen. The nib size is fine-medium which is perfectly smooth, as fine as you need it to be, and not scratchy in the least. The fill system is intuitive and quick and the window makes it easy to see when you need a refill.
If you want to get started with a fountain pen, you can't beat the Noodler's combination. You can find their products along with hundreds of other writing tools at Jet Pens and Goldspot.