Museum of Islamic Art: Doha (Pictures)
Bright and early this AM I went to an event at the Museum of Islamic Art here in Doha. The architecture was completely breathtaking.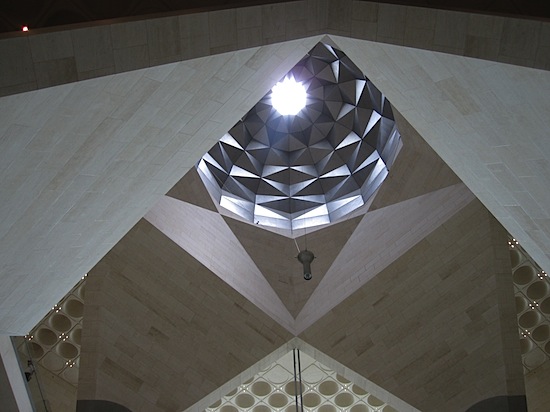 Beautiful skylight…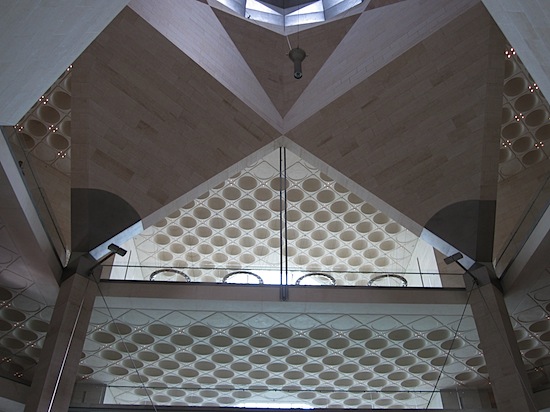 Gorgeous details..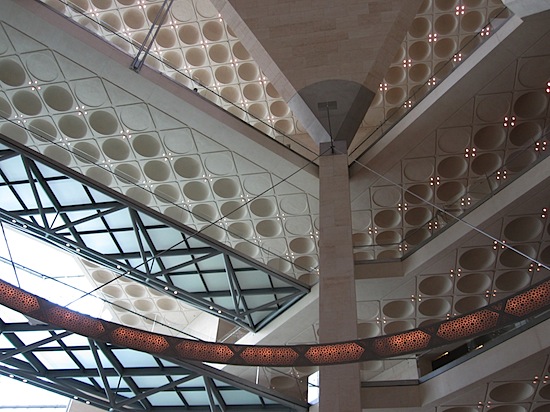 This building was Art-chitecture.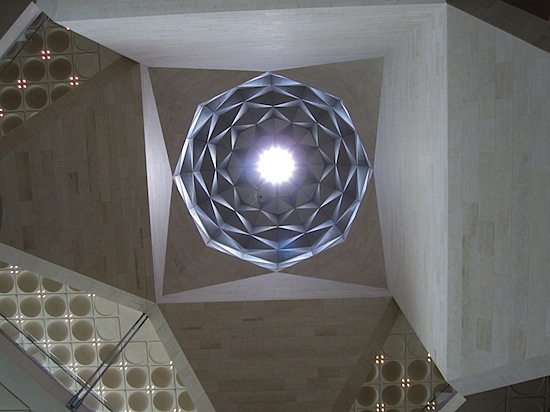 Staring straight up at the opening in the ceiling. Simply stunning.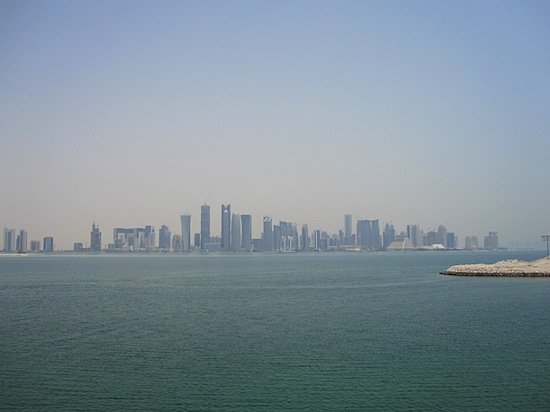 The Doha Skyline from the edge of the Museum in three shots. One.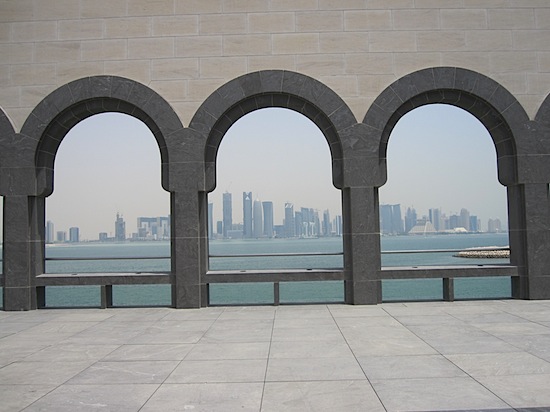 Two.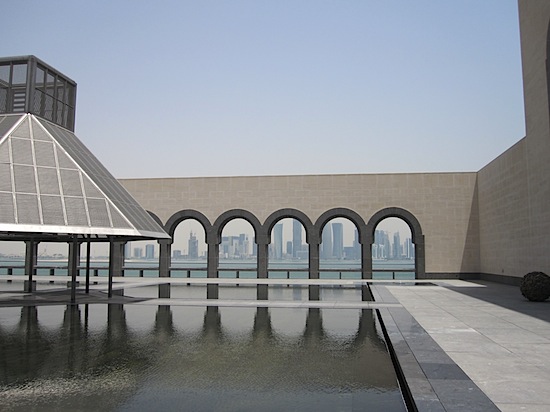 Three. *With Reflecting Pool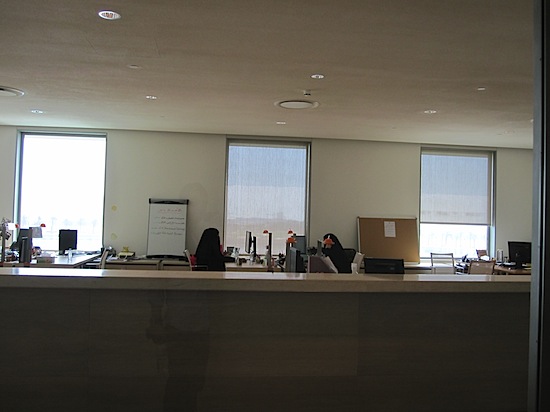 I had to snap this, fascinating to see two women working on computers in the office wearing the traditional black dress covering everything but their eyes. (Called an Abaya).