Kill Noise by Xiao-bin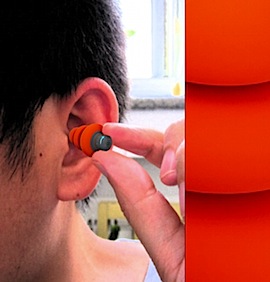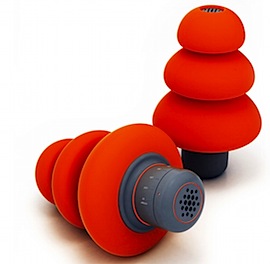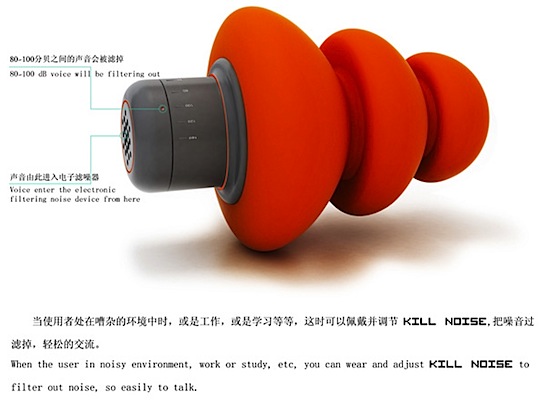 Now this is a concept I want made!
Noise cancellation earphones eliminate ambient noises so that you can listen to music clearly or sleep peacefully in the drone. But how about the time that you want to filter out the electronic noises of machines etc. in your environment, and hold a conversation with your co-worker? The Kill Noise earplug suits this purpose and realizes noise reduction by electronic filtering, which can make people communicate easily in the noisy environments. The bright-orange polyester buds have an adjustment knob to set the filters and a built-in battery that lasts long.