Jordi Milà Barcelona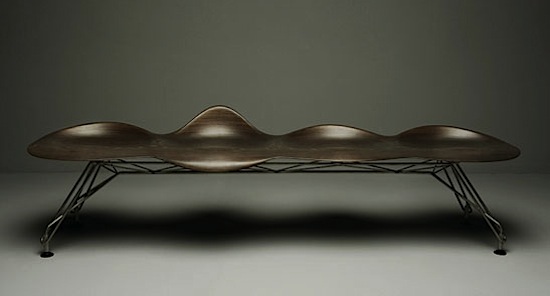 Jordi Mila is an Incredibly talented Spanish furniture design team. Five pieces are available today, and this piece (a bench) entitled Mountain Diva is by far my favorite.
Mimicking the way water and wind shape nature in smooth and gentle forms, even in the most inhospitable wilderness, Mountain Diva combines the natural warmth of wood with the delicacy of its handcrafted curves. The seat's organic feel contrasts with the thin stainless steel legs. Available in ttwo and a four seating models, with ash grey or natural wood colour.