iPhone SLR Mount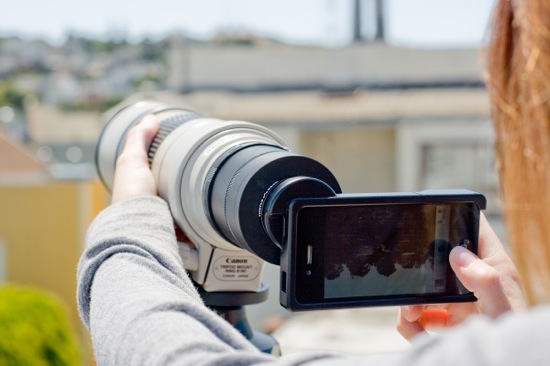 My friends at Photojojo have done it again. This iPhone SLR Mount is sure to be a massive hit worldwide.
Ever since the iPhone camera was invented, it's aspired to be what it simply never quite could be: a DSLR. Sure, apps have helped your camera phone inch forward with simulated focusing and faux filters. Faux no more. The iPhone SLR Mount gives you the real thing.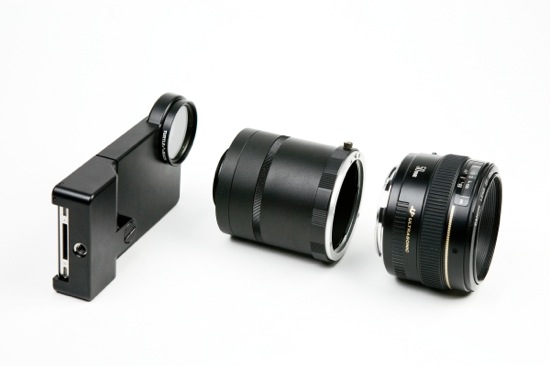 This case-adapter combo lets you mount your Canon EOS or Nikon SLR lenses to your iPhone 4 giving your phone powerful depth of field and manual focus– for $249.