Im-pressed Stationary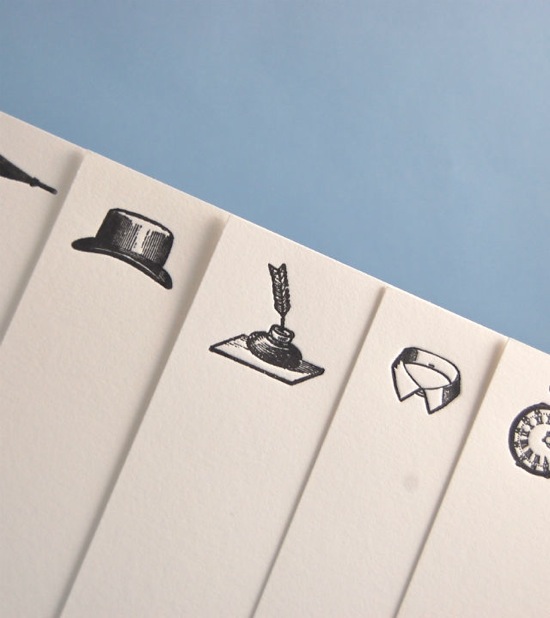 Im-pressed was founded by Traci Keen just last year, but she has already built up a pretty wide and fun selection of stationary, greeting cards, and the like. A career change from corporate finance led her to the letterpress– away from computers and back to working with her hands (she completed her B.A. in Graphic Design at Simmons College in Boston).
I've got samples in my office and I can tell you it's great stuff.
My favorites are definitely Mr. Collar and Mr. Hat!