Hamburger Wrapping Paper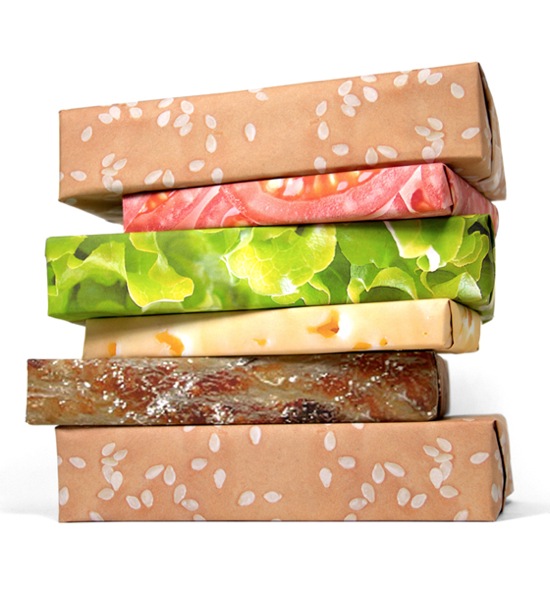 Gift Couture will offer high-quality wrapping paper sets that feature original photography and design. Their main goal is to produce unique papers that coordinate together into conceptualized themes and sets.
This is exemplified in the Cheeseburger set that they chose to use as this initial project. This includes 5 different wrapping paper designs; a bun, hamburger, cheese, lettuce, and tomatoes, all of the components of a Cheeseburger!

I do prefer wrapping with newspaper or something recycled, but this is fun. It's on Kickstarter right now. $584 of the $7900 goal.
Related: Qrapping Paper