Fonderie47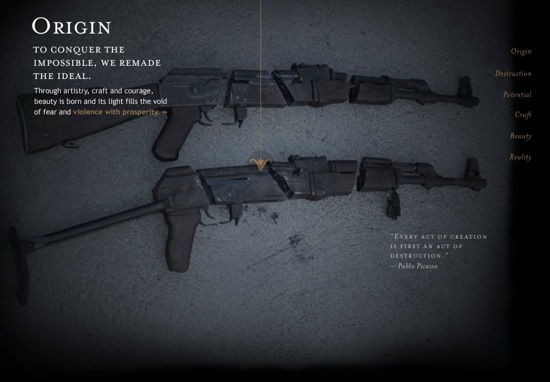 How do you get more than 20 million AK47 assault rifles out of Africa? My friend Peter Thum is financing their destruction through the creation of an incredible new luxury brand called Fonderie47.
Melding ancient technique with leading edge precision, destroyed AK47s are redeemed and remade as completely unique material, never seen before. This steel literally is transformed from a tool of destruction into an inspiring example of value and new prosperity.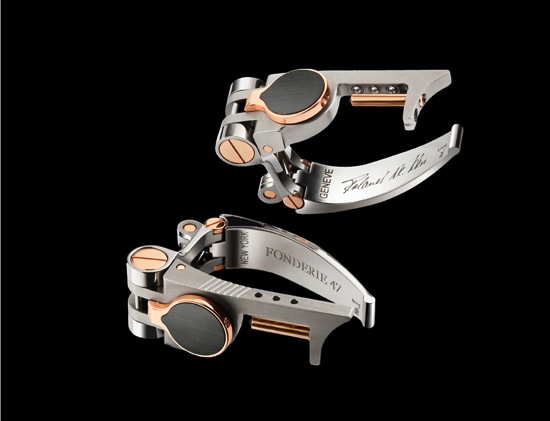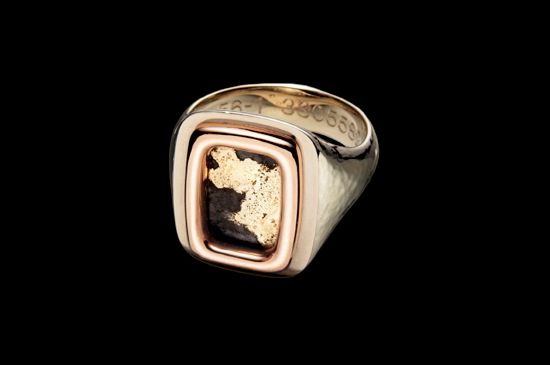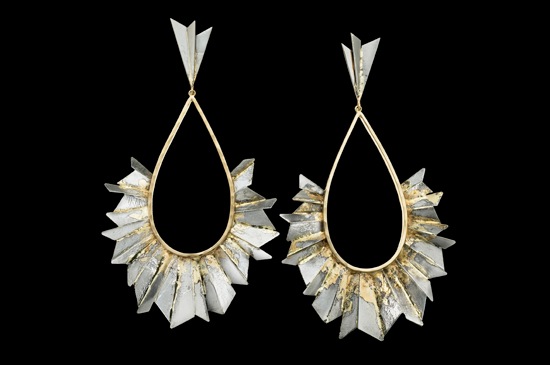 So far they've created some incredible products– as seen above. Mechanical cufflinks (doubles as bracelet), where the purchase destroys one hundred assault rifles in Africa. Custom men's rings which destroy seventy-five, and a set of beautiful earrings that eliminate five hundred rifles from circulation in Africa.
Watch this space, this brand is going to be big.