Dot Allison x Room 7 1/2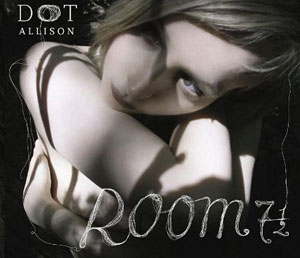 If you know Dot Allison's past, you know her as for dance floor friendly tracks. Just a brief walk through her history, she headed up the band One Dove in the early nineties and became known for igniting the whole acid/pop/electro whatever scene. She went solo and pushed that sound through a few phases which leads us today when she dropped Room 7 1/2 on my lap. Dance beats turn into whispers of poetry and soft strums of a guitar. Sweaty ravers are just memories and old conversations. The record sounds like the weekend she stayed in, woke up early, wrote songs and didn't look back. I love artists who have eras in their body of work. Dot is definitely entering a new one with Room 7 1/2 and I'm totally digging it.
The album is up on itunes (both U.K. and U.S.) today and if you're in London head to Rough Trade Records on Brick Lane tonight for a little record release party. Things kick off about 7.