Derry Church Artisan Chocolates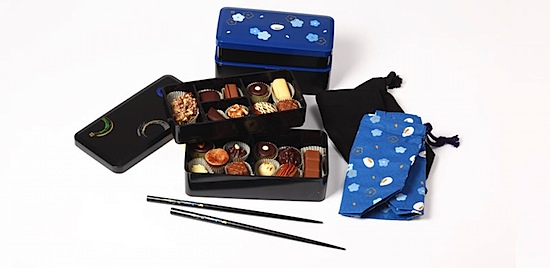 I love a good underdog story. Who else makes chocolate in Hershey, Pennsylvania (or the small farming community of Derry Church)? Well, Derry Church Artisan Chocolates does. They hand-produce world-class French style chocolate bon bons. They make a point on their website to note that their delicious gourmet chocolates are produced in small batches, by human beings, not machines. Who might they be comparing themselves to? They also use 100% organic and natural ingredients (and all their cream and butter comes from local PA dairy farms).
My favorite is the chocolate in a Japanese Bento Box. So great. Support Chef Cayton and the local underdogs!