Blindfolded Holiday Gift Wrapping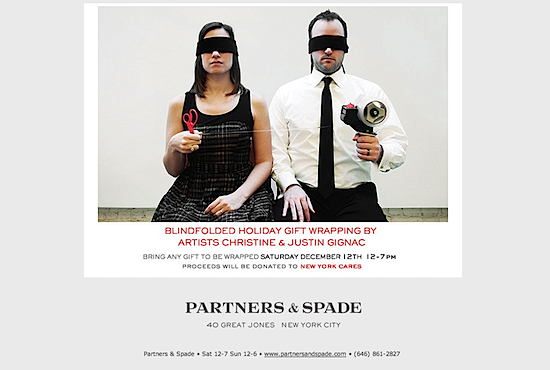 Justin and Christine of Wants For Sale (etc) fame are at it again. Scissors blindfolded? Oh god. I can't wait to see the results.
If you're in New York this Saturday come by and we will wrap your holiday gifts, blindfolded. Bring a gift or buy one there and we'll wrap it. All money raised will be donated to New York Cares.
Blindfolded Holiday Gift Wrapping
Saturday December 12th
Partners & Spade
40 Great Jones St NYC
12 – 7PM