Bicycle Inspired Chairs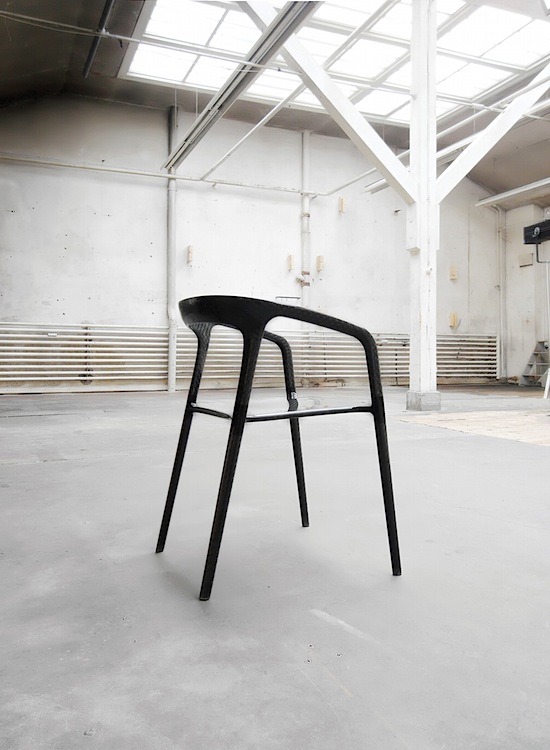 When designer Torgny Fjeldskaar isn't designing bicycles (he is the head of industrial design at Cannondale), he's making bad ass carbon furniture"" all under the brand name Laisr.
Laisr is a furniture brand created and owned by Torgny Fjeldskaar and Javier Alberich. The company is based in Basel, Switzerland. We do high-tech furniture designed and hand-made to stand the test of time. Our current products are designed by Torgny Fjeldskaar, whose daytime job is to design high-end bicycles for Cannondale, a company famous for its innovative use of high-tech materials. Javier Alberich is the creative director. He also worked several years at Cannondale in the past. Currently he's working as a freelance graphic designer and illustrator.