Back For The Future: Nike McFlys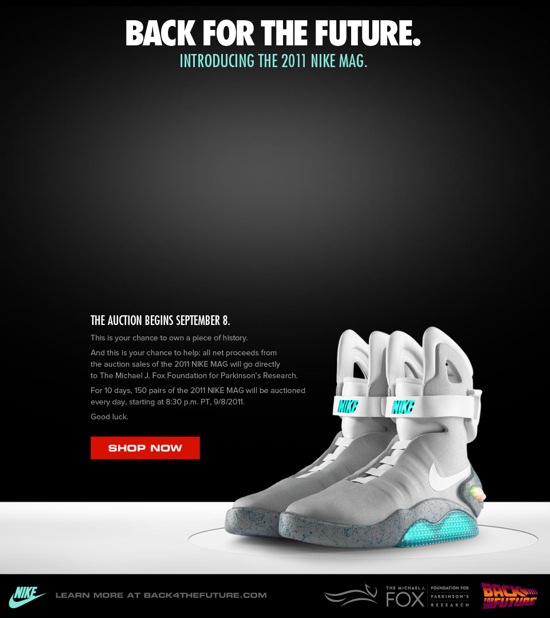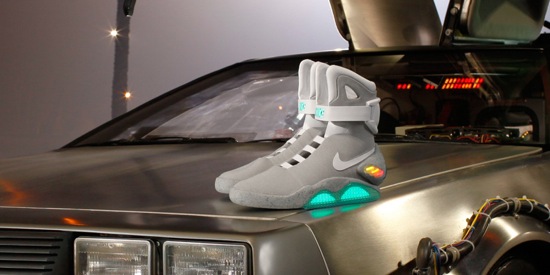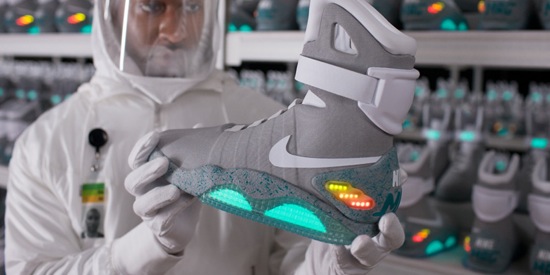 Bidding has now begun for the most famous shoe never made– until now.
Go Michael J. Fox, go!  Money to a great cause…
For 10 days, 150 pairs of 2011 Nike MAG shoes will be listed on eBay. The first of the auctions begins September 8 at 11:30 p.m. EDT. All net proceeds from the auction sales of the 2011 Nike MAG shoes will go directly to The Michael J. Fox Foundation for Parkinson's Research.
Sergey Brin, co-founder of Google, and his wife Anne Wojcicki, co-founder of personal genetics company 23andMe, are matching up to $50 million in funds raised by the Foundation between now and December 31, 2012. Net proceeds from the 2011 MAG auctions on eBay will be matched, so please bid generously.
Together we're going to help erase Parkinson's disease from the space-time continuum.