Antoine Corbineau Collages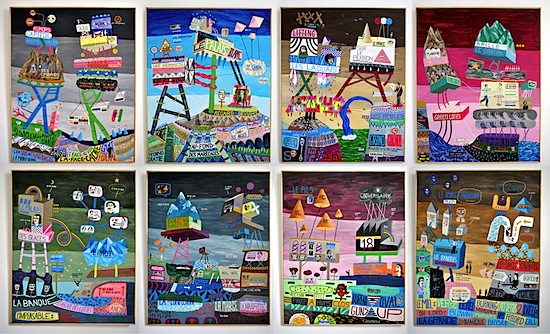 Great acrylic and collages on wood by Antoine Corbineau for sale. One talented guy!
Antoine's colourful and often strikingly complex illustrations have already proved hugely popular with companies and organizations all over the world. Using a range of mediums and techniques, Antoine creates beautifully busy patchworks of texture, imagery and creative typography. His work has the rare and powerful gift of both instantly communicating a simple key message or brand, but also effectively sharing a much larger amount of information hidden within the fun and energetic worlds of his illustrations. After living in Strasbourg, London and New York, Antoine now lives and works in Paris.