adidas' Sieben & Friends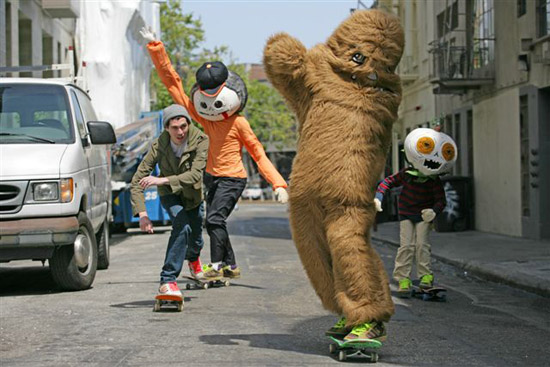 All summer long adidas has been trumpeting their Celebrate Originality campaign with a series of unique web films, and this week the final chapter made its debut. Sieben & Friends, an adidas Adventure is yet another ode to the individuality of one of the world's most recognizable sportswear brands. It features artist, writer, and skater Michael Sieben, who recently contributed a collection consisting of two exclusive shoe designs, a hoodie, and a T-shirt.
In the clip by San Francisco creative agency Juice Design and directed by Eric Noren, cartoon characters created by Sieben come to life and accompany him on a treasure hunt through the Bay Area, encountering various cityscapes, countryside scenes, and even tourist hotspots like Lombard Street. It's an eye-catching event that might inspire your own animated adventure. The tricky part is making your own cartoon creations come to life.